Licensed Therapist I - Intensive Outpatient Unit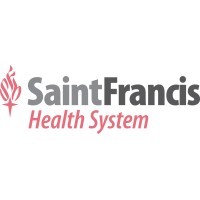 Saint Francis Health System
Posted on Saturday, November 18, 2023
This a full-time position and the hours are Monday - Thursday 8:30am - 6:00pm & Friday 9:00am - 12:00pm.
**This position is eligible for up to $10,000 sign-on bonus based on candidate eligibility.
Job Summary: Facilitates the delivery of high quality, cost effective patient care and outcomes. Assists with program development and maintenance of a therapeutic environment.

Education: Master's degree in a behavioral health field.

Licensure, Registration and/or Certification: State of Oklahoma licensure as Licensed Clinical Social Worker (LCSW), Licensed Professional Counselor (LPC), Licensed Marital and Family Therapist (LMFT), or Licensed Behavioral Practitioner (LBP).

Work Experience: 0 - 6 months related experience.

Knowledge, Skills and Abilities: Working knowledge of Microsoft Outlook, Word, Excel and Access as might be used in the preparation of reports and correspondence. Effective interpersonal, written and oral communication skills. Ability to integrate the analysis of data to discover facts or develop knowledge, concepts or interpretations. Ability to organize and prioritize work in an effective and efficient manner. Ability to demonstrate efficiency, creativity, accuracy, diplomacy and attention to detail.

Essential Functions and Responsibilities: Performs mental health and or substance abuse therapy according to clinical need. Identifies, coordinates, and completes appropriate patient assessments, treatment and discharge plans within established time frames according to established practices and regulatory standards. Completes all required documentation in accordance with regulatory standards for purposes of patient information exchange and reimbursement within established time frames. Provides effective Interdisciplinary team participation and support through collaboration with healthcare providers and referral sources; communication with patients and appropriate family members. Participates in quality and process improvement activities, and other meetings, as required by department and patient needs.

Decision Making: Independent judgment in making decisions from many diversified alternatives that are subject to general review in final stages only.

Working Relationships: Coordinates activities of others (does not supervise). Leads others in same work performed (does not supervise). Works directly with patients and/or customers. Works with internal customers via telephone or face to face interaction. Works with external customers via telephone or face to face interaction. Works with other healthcare professionals and staff. Works frequently with individuals at Director level or above.

Special Job Dimensions: None.
Supplemental Information: This document generally describes the essential functions of the job and the physical demands required to perform the job. This compilation of essential functions and physical demands is not all inclusive nor does it prohibit the assignment of additional duties.
Intensive Outpatient - Laureate Campus
Location:
Tulsa, Oklahoma 74136Under the Oklahoma Medical Marijuana Use and Patient Protection Act (OMMA), a safety sensitive position is defined as any job that includes tasks or duties that the employer believes could affect the safety and health of the employee performing the task or others. This position has been identified as a safety sensitive position. This statute allows employers to lawfully refuse to hire applicants for safety-sensitive jobs or to discipline or discharge employees who work in safety-sensitive jobs if they test positive for marijuana, even if they have a valid license to use medical marijuana.
EOE Protected Veterans/Disability