LIBR Research Assistant-Recruitment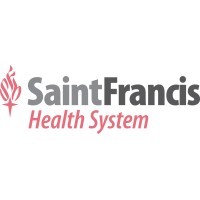 Saint Francis Health System
Posted on Saturday, November 18, 2023
Job Summary: Recruit, screen and support research participants through psychiatric research protocols. This includes psychological assessments, symptom surveys, mental health and medical history, and medication information. Schedule study visits and coordinate with other LIBR groups to complete study requirements (MRI, labs). Collect and enter data, pay participants, assist in data analysis and attend recruitment activities, as needed.
Minimum Education: Bachelor's Degree in psychology, biology neuroscience, social work or other closely related field.
Licensure, Registration and/or Certification: None.
Work Experience: No experience required. Experience in human research studies, preferred.
Knowledge, Skills and Abilities: Strong interpersonal and organizational skills. Ability to project an enthusiastic and positive demeanor. Strong attention to detail.
Essential Functions and Responsibilities: Recruit for lab specific studies using the LIBR database. Ensure inclusion/exclusions are completely evaluated and only appropriate subjects are considered for consenting. Contact, schedule and coordinate visits with subjects and various teams at LIBR (MRI, Assessment, RNs, etc.), as needed. Consent and guide subjects through lab studies' ensuring all data is fully and accurately collected per the study protocol guidelines. Pay subjects per the study protocol. Ensure all study goals and milestones are achieved pre study protocol and PI. Present study progress at lab meetings. Assist in recruiting subjects from the Greater Northeast Oklahoma area. This will include attend community activities, luncheons, casual gatherings, social media posts, etc. Meet weekly with fellow LIBR RAs to discuss subject sharing and to ensure a fair workflow for all subjects, RAs, and studies at LIBR.
Decision Making: Independent judgment in making minor decisions where alternatives are limited and standard policies/protocols have been established.
Working Relationships: Coordinates activities of others (does not supervise). Works directly with patients and/or customers. Works with internal/external customers. Works with other healthcare professionals and staff.
Special Job Dimensions: None.
Supplemental Information: This document generally describes the essential functions of the job and the physical demands required to perform the job. This compilation of essential functions and physical demands is not all inclusive nor does it prohibit the assignment of additional duties.
Laureate Institute for Brain Research - Laureate Campus
Location:
Tulsa, Oklahoma 74136
EOE Protected Veterans/Disability