Intake Representative / FT/ 8am - 5pm / Monday -Friday / on-call rotation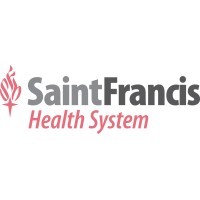 Saint Francis Health System
Posted on Saturday, November 18, 2023
Job Summary: Serves as initial patient contact and coordinates all functions of the intake process for patients to receive necessary equipment in a timely and professional manner.

Minimum Education: High School Diploma or GED.

Licensure, Registration and/or Certification: None.

Work Experience: 6 months of related experience.

Knowledge, Skills and Abilities: Demonstrated ability to maintain a high degree of confidentiality. Working knowledge of Excel, Outlook and MS Word, and general computer knowledge. Knowledge of insurance companies regulations. Ability to organize and prioritize work tasks and duties in an effective and efficient manner, working under specific timelines. Effective interpersonal, oral and written communication skills. Demonstrated knowledge of medical terminology. Demonstrate data entry and 10-key skills.

Essential Functions and Responsibilities: Responsible for verifying and entering patient demographics, orders, and notations on patient accounts, and maintaining the patient record with strict adherence to privacy and security of patient and company information. Responsible for learning and maintaining CMS and other insurance regulations for accurate and timely review of qualifying documents for billing. Processes all types of orders in a timely manner, including emergency requests, according to the current approved internal processes and insurance requirements, patient scheduling, patient education regarding recertification requirements per insurance, and procuring accurate payments on accounts. Knowledge of specifications of multi-lines of medical equipment to ensure correct and appropriate base equipment and accessories are delivered. Effectively educate patients on the benefits of each type of equipment and supply, and recommend sale/rental of any complimentary services to enhance their therapy. Coordinates with all departments to assure an excellent patient service experience (billing, authorization, documentation, warehouse, respiratory therapy, and purchasing). This includes reconciling first level customer complaints. Performs after hours 'On Call' duties as scheduled in rotation within the department, to include reviewing insurance qualifications, scheduling and coordinating with delivery techs, and procuring payment on accounts. Coordinates with case management, physicians, and nursing departments to procure clinical documentation required to qualifying for dispensing of equipment per insurance regulations, which includes educating referrals regulations for qualifying documentation for insurance billing. Foster and maintain relationships with hospital departments (case management, hospitalist, rehab units, ER physicians, etc.) to efficiently facilitate DME hospital orders. May be responsible for receiving equipment deliveries and inventory reconciliation at specified locations.

Decision Making: The carrying out of non-routine procedures under constantly changing conditions, in conformance with general instructions from supervisor.

Working Relationships: Leads others in same work performed (does not supervise). Works directly with patients and/or customers. Works with internal and external customers via telephone or face to face interaction. Works with other healthcare professionals and staff. Works frequently with individuals at Director level or above.

Special Job Dimensions: None.
Supplemental Information: This document generally describes the essential functions of the job and the physical demands required to perform the job. This compilation of essential functions and physical demands is not all inclusive nor does it prohibit the assignment of additional duties.
Intake - All Saints Home Medical
Location:
Tulsa, Oklahoma 74145
EOE Protected Veterans/Disability