Respiratory Therapist (Internal Traveler) - Muskogee - 13 Week Assignment - $60/hour - Night Shift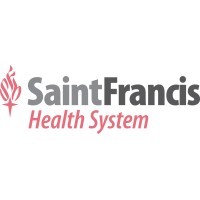 Saint Francis Health System
Muskogee, OK, USA
Posted on Wednesday, November 15, 2023
Respiratory Therapist Internal Traveler, $60 per hour/13 week assignment
Work Agreement Requirements:
13 week assignment with possible extension per admin approval

Available to work a minimum of 24 hours per week - (2) 12 hour shifts

Available to work on any shift

Available for holiday and weekend coverage

Eligible for shift differentials and overtime

No additional incentive dollars apply
Job Summary: The Respiratory Therapist assesses, implements, and evaluates the delivery of respiratory care services utilizing processes in accordance with hospital standards and department policies for the purpose of monitoring/evaluating patient status.
Minimum Education: Associate's degree from an accredited respiratory therapy care program.
Licensure, Registration and/or Certification: Valid Oklahoma Provisional / Respiratory Care Practitioner License (RCP) or temporary letter to practice issued by the Oklahoma Medical Board. Certified / Registered Respiratory Therapist (CRT/RRT) credential through the National Board of Respiratory Care (NBRC). Basic Life Support (BLS).
Work Experience: 1 year experience in an ICU level of care.
Knowledge, Skills and Abilities: Ability to perform: medication administration via nebulizer or metered dose inhaler, humidity and aerosol therapy, medical gas administration, incentive spirometry, Respiratory Mechanics, PEP therapy, pulse oximetry, Chest Physiotherapy, CPR, Mechanical Ventilation, Intubation, Extubation, Suctioning and Bronchoscopy Assist.
Excellent communication and interpersonal skills. Ability to be detail-oriented as required in the examination of clinical and numerical data. Basic PC skills as required for entering data and performing documentation.
Essential Functions and Responsibilities: Must be engaging, personable, deliver interactive presentations and be a good public speaker. Proficient in Microsoft PowerPoint and other Microsoft products required.
Decision Making: Independent judgment in planning sequence of operations and making minor decisions in a complex technical or professional field.
Working Relationships: Coordinates activities of others (does not supervise). Leads others in same work performed (does not supervise). Works directly with patients and/or customers. Works with internal/external customers via telephone or face to face interaction. Works with other healthcare professionals and staff.
Special Job Dimensions: None.
Supplemental Information: This document generally describes the essential functions of the job and the physical demands required to perform the job. This compilation of essential functions and physical demands is not all inclusive nor does it prohibit the assignment of additional duties.
Respiratory Care - Muskogee Campus
Location:
Muskogee, Oklahoma 74401
EOE Protected Veterans/Disability