Nutrition Services Specialist: Full Time/ 7:00am-5:30pm w/ rotating weekends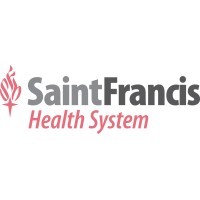 Saint Francis Health System
Posted on Wednesday, November 15, 2023
Job Summary: Responsible for the coordinating of meal service for Laureate psychiatric patient areas as directed. Performs related responsibilities.

Minimum Education: High School Diploma or GED.

Licensure, Registration and/or Certification: Valid Oklahoma Food Handler's permit.

Work Experience: 1 - 2 years related experience.

Knowledge, Skills and Abilities: Ability to effectively communicate verbally and in written form. Ability to follow direction with attention to detail.

Essential Functions and Responsibilities: Provides meal service to LPCH units. Prepares and administers appropriate nourishments based on diet prescription. Presents food in an appealing manner using garnishes as appropriate. Utilize printed computer reports to administer accurate patient diet restrictions. Offers appropriate food based on diet prescriptions and meal patterns. Functions independently and makes appropriate decisions that affect the department and patient outcomes. Is courteous and cooperative when communicating via telephone. Is courteous and cooperative when working with any Laureate or SFH staff. Communicates with dietitian as needed regarding patient care questions. Delivers coffee break materials to all ordering departments. Orders and stocks food supplies for serving and/or nursing units. Maintains clean work area and practices sanitation standards in accordance with departmental policies and procedures and the set standards of the TCHD.

Decision Making: Independent judgment in making decisions involving non-routine problems under general supervision.

Working Relationships: Works directly with patients and/or customers. Works with external customers via telephone or face to face interaction. Works frequently with individuals at Director level or above.

Special Job Dimensions: None.
Supplemental Information: This document generally describes the essential functions of the job and the physical demands required to perform the job. This compilation of essential functions and physical demands is not all inclusive nor does it prohibit the assignment of additional duties.
Food & Nutrition - Laureate Campus
Location:
Tulsa, Oklahoma 74136
EOE Protected Veterans/Disability