Admissions Clerk / FT / 1pm - 9pm / evening shift / Monday - Friday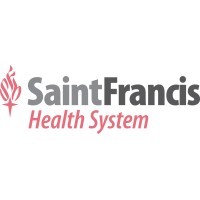 Saint Francis Health System
Posted on Tuesday, November 14, 2023
Job Summary: The Admissions Clerk is responsible for providing excellent customer service for acutely ill patients and their families. The Admissions Clerk registers each patient, conducts safety screening of the patients and visitors coming into the assessment area, helps maintain a positive and safe patient milieu in the Clinical Assessment Department and assists in managing the patient's clerical documentation. This employee is responsible for the Laureate campus switchboard, for managing the intense privacy and safety protocols for all patients' visitors, and for assisting in monitoring fire alarms systems for the Laureate complex.

Minimum Education: High School Diploma or GED.

Licensure, Registration and/or Certification: None.

Work Experience: 1 - 2 years related experience.

Knowledge, Skills and Abilities: Excellent communication, telephone, customer relations and organizational skills. Ability to work in a fast-paced environment. Working knowledge of basic computer operations. Effective interpersonal skills. Demonstrated ability to be detail-oriented and able to manage multiple tasks. Ability to manage multiple priorities while working in an high-pressure environment.

Essential Functions and Responsibilities: Provides a professional and cordial welcome to all visitors and patients. Provides excellent customer service to all who request services, help or information. Registers patients in the database. Obtains necessary consent information. Takes photographs of patients being admitted according to policy. Provides education to patients and families about admission to the inpatient department, use of patient privacy codes, and management of patient belongings. Follows all policies regarding admission and registration. Promotes the safety of patients and staff in the Clinical Assessment Department and other areas of the Laureate campus by insuring that patients and family members are processed through the walk-through metal detector according to procedure and that weapons and other forms of contraband are not brought into the treatment environment. Also assists in monitoring the fire alarm system for the Laureate campus. Observes patients' behaviors while in Clinical Assessment, alerts the Intake Counselor of potentially volatile patient situations, and maintains a safe and positive patient milieu in the assessment area. Manages the main Laureate switchboard. This duty includes privacy screening according to Laureate policies as well as proper transfers of calls. Takes messages for Intake Counselors from patients or family members. Coordinates transfer of patients from the Clinical Assessment Department to the appropriate treatment unit. Escorts patients to the inpatient unit as needed. Complies with departmental and hospital policies and procedures, safety, environmental and infection control standards, and all laws to which the hospital is subject.

Decision Making: Independent judgment in making minor decisions where alternatives are limited and standard policies/protocols have been established.

Working Relationships: Works directly with patients and/or customers. Works with internal customers via telephone or face to face interaction. Works with external customers via telephone or face to face interaction. Works with other healthcare professionals and staff.

Special Job Dimensions: None.
Supplemental Information: This document generally describes the essential functions of the job and the physical demands required to perform the job. This compilation of essential functions and physical demands is not all inclusive nor does it prohibit the assignment of additional duties.
Intake Support - Laureate Campus
Location:
Tulsa, Oklahoma 74136
EOE Protected Veterans/Disability