Psychiatric Technician II / Eating Disorder-Nursing / Full Time / Nights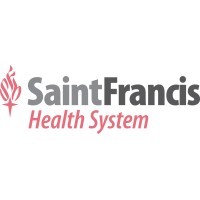 Saint Francis Health System
Posted on Friday, November 10, 2023
Work Schedule: 7:00pm-7:00am variable shifts
Job Summary: Working under direct supervision, provides direct patient care, assists with daily living, and a variety of social skills to assigned behavioral health patients' needs. Helps to train more junior staff.

Minimum Education: High School Diploma or GED.

Licensure, Registration and/or Certification: None.

Work Experience: Minimum 1 year of related experience within the last 5 years or a Bachelor's degree in a related field.

Knowledge, Skills and Abilities: Able to maintain a high degree of confidentiality. Able to remain calm under pressure. Able to follow all safety guidelines and protocols. Able and willing to lift up to 50 lbs.

Essential Functions and Responsibilities: Adheres to work schedules in completing and performing assigned tasks in a timely manner as instructed by supervisor. Cooperates with department personnel, as well as other facility personnel, to ensure that services can be adequately maintained to meet the needs of patients. Creates and maintains an atmosphere of warmth, personal interest and positive emphasis, as well as, a calm environment. Treats patients, family members, visitors, and fellow employees with courtesy, respect, and dignity. Ensures that all care is provided in privacy. Knocks before entering patients' room. Respects patient confidentiality and patient rights according to hospital and program policies and procedures. Always conducts oneself in a professional and caring manner. Demonstrates the ability to develop supportive relationships with patients by establishing trust and rapport. Contributes to establishing a therapeutic environment within the unit program. Monitors and assists with the personal hygiene of assigned patients. Uses proper body mechanics to assist patients in their mobility needs. Responsible for assisting with and monitoring assigned patients' food and fluid needs. Monitors and documents assigned patient's location and behavior as identified through the observation levels. Eating Disorders unit specific duties but not limited to: eating meals with the patients, caloric dietary counts, operates facility motor vehicle while accompanying the patients on outings. Maintains the environment through daily activities such as cleaning equipment, organizing common areas, i.e., the dining room, laundry room and maintaining patient's rooms in a neat and hazard-free manner. Responsible for the accurate monitoring of patients' vital signs and height and weight according to hospital policy and/or patient condition. Notifies licensed nursing staff of changes in vital signs and accurately records all information. Understands and can identify various behaviors related to mental illness. Can effectively communicate assigned patients' status to the appropriate licensed staff. Assists with group therapy as directed by licensed staff. Assists in patient admission and orientation as directed. Inventories and documents patient belongings on admission and throughout day. Consistently completes assigned documentation thoroughly and accurately within established timeframes. Meets with Clinical Manager/designee on a regular basis to assist in identifying and correcting problem areas and/or improving services. Participates in Hospital committees as required. Reports all grievances and complaints made by patient to the Clinical Manager/designee and completes necessary reports. Reports all allegations of patient abuse and/or misappropriation of patient property. Demonstrates ongoing safety awareness at all times and throughout all activities. Reports safety concerns to appropriate personnel. Establishes rapport with fellow Psych Tech staff and coaches/mentors more junior staff. Trains new Psych Tech staff, as needed. Participates in self-development and personal growth activities by attending all mandatory educational programs annually. Meets the expectation of attending 8-10 staff meetings and minimum of five in- services per year.

Decision Making: Independent judgment in making minor decisions where alternatives are limited and standard policies/protocols have been established.

Working Relationships: Works directly with patients and/or customers. Works with internal and/or external customers. Works with other healthcare professionals and staff.

Special Job Dimensions: None.
Supplemental Information: This document generally describes the essential functions of the job and the physical demands required to perform the job. This compilation of essential functions and physical demands is not all inclusive nor does it prohibit the assignment of additional duties.
Eating Disorders Nursing - Laureate Campus
Location:
Tulsa, Oklahoma 74136Under the Oklahoma Medical Marijuana Use and Patient Protection Act (OMMA), a safety sensitive position is defined as any job that includes tasks or duties that the employer believes could affect the safety and health of the employee performing the task or others. This position has been identified as a safety sensitive position. This statute allows employers to lawfully refuse to hire applicants for safety-sensitive jobs or to discipline or discharge employees who work in safety-sensitive jobs if they test positive for marijuana, even if they have a valid license to use medical marijuana.
EOE Protected Veterans/Disability