Paramedic / Emergency Room / ECB / Nights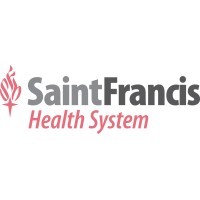 Saint Francis Health System
Muskogee, OK, USA
Posted on Tuesday, October 24, 2023
Work Schedule: 7:00pm-7:00am
Job Summary: Provides patient care to an assigned group of patients utilizing licensed Paramedic skills and knowledge.

Minimum Education: High School Diploma or GED.

Licensure, Registration and/or Certification: Possession of National Paramedic Registry. Valid, current, State of Oklahoma Paramedic License. Current American Heart Association Basic Life Support (BLS) and Advanced Cardiovascular Life Support (ACLS) certificates.

Work Experience: 1 - 2 years experience as a Paramedic preferred.

Knowledge, Skills and Abilities: Knowledge of basic and advanced life support techniques, pharmacology, and clinical pathways. Effective interpersonal, oral, and written communication skills. Ability to prioritize and organize work in an effective and efficient manner. Ability to be detail oriented as required in the examination of clinical data.

Essential Functions and Responsibilities: Provides patient care to an assigned group of patients utilizing licensed Paramedic skills and knowledge. Observes and reports patient's condition, activities and needs to nursing and/or provider personnel, timely and accurately. Performs skills and assists with patient care activities considering patient's age, cultural and psychological factors. Assists with assessment, patient prioritization and treatment protocols. Demonstrates specialty skills and knowledge appropriate to patient population. Performs 12-lead EKG's according to established department procedure. Performs phlebotomy/specimen collection according to laboratory policies and procedures. Performs orthopedic and other technical procedures as directed by nursing and/or treating provider. Documents data according to unit/hospital policy. Records treatments, procedures and protocols performed timely and accurately. Records I & O's, vital signs and other data properly utilizing the electronic clinical documentation system. Performs Paramedic skills as directed by nursing and/or treating provider. Initiates IV, saline locks; checks, hangs IV fluids; discontinues IV's. Administers Advanced Cardiovascular Life Support (ACLS) / Pediatric Advanced Life Support (PALS) protocols. Administers other medications as per approved medication list. Performs nebulizer therapy as directed. Performs orthopedic immobilization of fractures, sprains and strains. Removes sutures. Performs wound care, applies bandages/dressings. Inserts/maintains urinary catheters as directed. Performs initial management of emergency conditions such as bleeding control. Supports unit/hospital goals through performance improvement and educational activities. Attends mandatory in-services and meets unit/hospital system educational standards. Modifies behaviors or performance to comply with care standards and unit standards.

Decision Making: Independent judgment in planning sequence of operations and making minor decisions in a complex technical or professional field.

Working Relationships: Leads others in same work performed (does not supervise). Works directly with patients and/or customers. Works with internal/external customers. Works with other healthcare professionals and staff. Works frequently with individuals at director level or above.

Special Job Dimensions: None.
Supplemental Information: This document generally describes the essential functions of the job and the physical demands required to perform the job. This compilation of essential functions and physical demands is not all inclusive nor does it prohibit the assignment of additional duties.
Emergency Center - Muskogee Campus
Location:
Muskogee, Oklahoma 74401Under the Oklahoma Medical Marijuana Use and Patient Protection Act (OMMA), a safety sensitive position is defined as any job that includes tasks or duties that the employer believes could affect the safety and health of the employee performing the task or others. This position has been identified as a safety sensitive position. This statute allows employers to lawfully refuse to hire applicants for safety-sensitive jobs or to discipline or discharge employees who work in safety-sensitive jobs if they test positive for marijuana, even if they have a valid license to use medical marijuana.
EOE Protected Veterans/Disability