Sterile Processing Technician- Muskogee/ Full-Time/ 3p-11:30p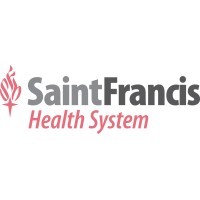 Saint Francis Health System
Muskogee, OK, USA
Posted on Thursday, October 5, 2023
Job Summary: Performs all aspects of sterile processing inclusive of basic decontamination of medical equipment, surgical instruments, miscellaneous supplies, and prepares items for processing/sterilization. Assists with the timely completion of the surgery schedule by ensuring the proper supply of instrumentation and equipment for each surgical procedure. Responsible for maintaining quality assurance logs and documentation for all sterilization equipment and processes. Must be able to show competence in all areas of the department with proficiency in a minimum of two areas i.e., decontamination, prep and pack, sterilization and sterile holding.

Minimum Education: High School Diploma or GED.

Licensure, Registration and/or Certification: Certified Registered Central Service Technician (CRCST), preferred.

Work Experience: Minimum 6 months of related experience, preferred.

Knowledge, Skills and Abilities: Effective written, oral and interpersonal communication skills. Basic working knowledge of a computer. Ability to utilize critical thinking skills and comprehend verbal and written instructions. Strong attention to detail.

Essential Functions and Responsibilities: Ensures sterilization parameters are met by selecting appropriate sterilization methods and following correct principles of sterilization and consulting manufacturer's written instructions for use, if necessary. Properly review and document sterilization load and biological test results to confirm required parameters for sterilization have been achieved. Consistently creates a safe work environment by selecting appropriate personal protective equipment (PPE), monitoring proper environmental controls, properly handling bio hazardous waste and maintaining a clean work area. Displays understanding of 'surgical conscience' and this principle guides work performance and training of subsequent employees. Cleans and validates proper functionality of all general and specialty instruments by conducting a thorough inspection. Uses an electronic instrument management system or count sheet to correctly assemble, protect, wrap, containerize, peel pack and label basic and advanced instruments and instrument sets and various power equipment per manufacturer's written instructions for use. Demonstrates proper use, maintenance and operation of the equipment specific to sterile processing, i.e. steam, and gas plasma sterilizers; cart washers; washer/disinfectors, ultrasonic cleaners and heat sealers as well as a variety of monitoring/testing devices. Displays ability to distinguish between operator errors versus equipment malfunction and can perform basic trouble shooting. Reports equipment failures or errors immediately to supervisor or manager and prepares repair work order for equipment. Displays the ability to use an electronic instrument management system to log activity, instrument tracking, autoclave load documentation as well as other features of the instrument management system. Responsible for the knowledge of the processes involved in ordering, receiving, stocking, rotating, delivering and monitoring usage of disposable surgical supplies and communicates supply issues to appropriate personnel in a timely manner. Maintains sterile integrity and assures timely delivery of supplies and instrumentation to surgery by following proper handling, inspection and storage methods. Functions as resource for surgery and floor units in determining supplies needed. Responsible for knowledge of hospital policies and procedures, as well as standards and guidelines issued by AAMI, AORN, OSHA and Joint Commission related to sterile processing. Attends all departmental in- services. Continually develops an understanding of the rationale guiding the field of sterile processing, including current trends and topics in the field. May be assigned projects by department manager. Communicates appropriately with Central Sterile Processing (CSP) and Operating Room (OR) staff to define and resolve problems and promote continuity of service. Anticipates unit's and operating rooms daily needs. Under the direction of the department leadership, may assist with training new staff members as needed.

Decision Making: Independent judgment in making decisions within standard policies/protocols with general supervision.

Working Relationships: Coordinates activities of others (does not supervise). Works with internal customers via telephone or face to face interaction. Works with other healthcare professionals and staff.

Special Job Dimensions: None.
Supplemental Information: This document generally describes the essential functions of the job and the physical demands required to perform the job. This compilation of essential functions and physical demands is not all inclusive nor does it prohibit the assignment of additional duties.
Central Sterile - Muskogee Campus
Location:
Muskogee, Oklahoma 74401Under the Oklahoma Medical Marijuana Use and Patient Protection Act (OMMA), a safety sensitive position is defined as any job that includes tasks or duties that the employer believes could affect the safety and health of the employee performing the task or others. This position has been identified as a safety sensitive position. This statute allows employers to lawfully refuse to hire applicants for safety-sensitive jobs or to discipline or discharge employees who work in safety-sensitive jobs if they test positive for marijuana, even if they have a valid license to use medical marijuana.
EOE Protected Veterans/Disability