EKG Spec Technician / Full Time / Muskogee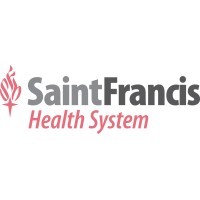 Saint Francis Health System
Muskogee, OK, USA
Posted on Thursday, October 5, 2023
Job Summary: Providing stress tests of all varieties accepted in current clinical practice under physician supervision; completing pacemaker teaching and telephonic pacemaker checks; Holter Monitor hookup and scanning; supporting ECG Techs by acquiring and processing ECGs as necessary.

Education: High School Diploma or GED.

Licensure, Registration and/or Certification: None.

Work Experience: 0 - 6 months related experience.

Knowledge, Skills and Abilities: Ability to complete dysrhythmia class. Ability to respond to situations such as medical emergencies calmly and efficiently. Ability to prioritize workflow and adjust as needed. Ability to utilize PC and software applications. Demonstrated ability to perform ECG skills and work with patients.

Essential Functions and Responsibilities: Provides stress tests under physician and nursing supervision through patient instruction, reviewing contraindications, ordering appropriate medication, monitor hookup and patient recovery post test. Documents stress tests, prepares paperwork for physician interpretation, processes and charts completed studies. Performs Holter Monitor studies including patient instruction, equipment preparation, hookup, unhook, scanning completed studies, preparing for physician interpretation, processing and charting completed studies. Performs pacemaker teaching, transtelephonic pacemaker checks including patient instruction, equipment preparation, preparing for physician interpretation, processing and charting studies; maintaining database and sending reminder notes from pacemaker patient database. Cleans and maintains equipment and designated rooms for providing stress tests, holter and pacemaker studies; communicates need for additional supplies to NICS staff designated for that duty. Performs ECGs and supports ECG techs as needed in response to routine and stat orders, code blues, processing paperwork, maintaining Muse system.

Decision Making: Independent judgment in making decisions involving non-routine problems under general supervision.

Working Relationships: Leads others in same work performed (does not supervise). Works directly with patients and/or customers. Works with internal customers via telephone or face to face interaction. Works with external customers via telephone or face to face interaction. Works with other healthcare professionals and staff.

Special Job Dimensions: None.
Supplemental Information: This document generally describes the essential functions of the job and the physical demands required to perform the job. This compilation of essential functions and physical demands is not all inclusive nor does it prohibit the assignment of additional duties.
Non Invasive Cardiology - Muskogee Campus
Location:
Muskogee, Oklahoma 74401Under the Oklahoma Medical Marijuana Use and Patient Protection Act (OMMA), a safety sensitive position is defined as any job that includes tasks or duties that the employer believes could affect the safety and health of the employee performing the task or others. This position has been identified as a safety sensitive position. This statute allows employers to lawfully refuse to hire applicants for safety-sensitive jobs or to discipline or discharge employees who work in safety-sensitive jobs if they test positive for marijuana, even if they have a valid license to use medical marijuana.
EOE Protected Veterans/Disability