Case Manager (RN) - Muskogee - Full Time - Up to $11K Sign-On Bonus Eligible!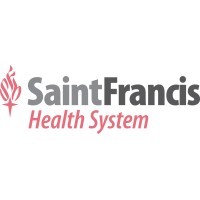 Saint Francis Health System
Muskogee, OK, USA
Posted on Tuesday, October 3, 2023
Job Summary: The case manager is responsible for facilitating the patient's hospitalization from pre-admission through discharge. The case manager coordinates with physician's, nurses, social workers, and other health team members to expedite medically appropriate cost effective care. The case manager applies clinical expertise and medical appropriateness criteria to resource utilization and discharge planning. Will advise the health care team and provide leadership as needed.

Minimum Education: Has completed the basic professional curricula of a school of nursing as approved and verified by a state board of nursing, and holds or is entitled to hold a diploma or degree therefrom.

Licensure, Registration and/or Certification: Valid multi-state or State of Oklahoma Registered Nurse License.

Work Experience: Minimum of 3 years of clinical experience as a registered nurse. Utilization review or discharge planning preferred.

Knowledge, Skills and Abilities: Demonstrates a strong clinical background and an understanding of the preparation and post procedure monitoring requirements for diagnostic/radiological and or surgical procedures. Ability to utilize Microsoft Office, Excel, spreadsheet management, database management as needed. Ablity to utilize keyboard system to learn new programs as required.

Essential Functions and Responsibilities: Using established criteria, reviews appropriateness of patient's admission, need for continued stay, information needed for discharge. Obtains order from physician to ensure accurate visit type and level of care in a timely manner. Ensures that the care plan and the discharge plan are consistent with the patient's clinical course, continuing care needs and covered services. Make interdepartmental/health team contact as indicated to expedite discharge plan. Initiates discharge planning within one business day by assessing the patient's needs and documenting the assessment. Identifies and proactively manages potential barriers to discharge. Participates in multidisciplinary patient rounds. Obtains from third party payer certification due to patient status change and information needed for discharge. Enters authorization and days approved data into system to facilitate billing. Responds to third party payer requests for concurrent clinical information. Assists with medical necessity denials and performs appeal with medical staff assistance. Coordinates the transitional planning processes and discusses with attending physician and/or physician advisor the appropriateness of resource utilization. Makes appropriate referrals to social work based on risk criteria and to Complex Discharge Specialist as indicated. Collects data on variances from quality screening criteria and medical opportunity days as required. Communicates issues to Quality, Risk Management, and Corporate Compliance. Completes all necessary forms in a timely manner. Documents assessment and discharge plan. Participates in multidisciplinary patient rounds.

Decision Making: The carrying out of non-routine procedures under constantly changing conditions, in conformance with general instructions from supervisor.

Working Relationship: Works directly with patients and/or customers Works with internal customers via telephone or face to face interaction Works with external customers via telephone or face to face interaction Works with other healthcare professionals and staff

Special Job Dimensions: None.
Supplemental Information: This document generally describes the essential functions of the job and the physical demands required to perform the job. This compilation of essential functions and physical demands is not all inclusive nor does it prohibit the assignment of additional duties.
Case Management - Muskogee Campus
Location:
Muskogee, Oklahoma 74401
EOE Protected Veterans/Disability