Social Worker (MSW) - Muskogee - Full Time - Up to $5K Sign-On Eligible!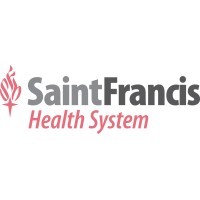 Saint Francis Health System
Muskogee, OK, USA
Posted on Wednesday, September 27, 2023
Case Management - Muskogee Campus
Job Summary: Provides skilled interventions for 1) the support and/or resolution of patient and family crises, 2) problem-solving and decision-making, 3) advocacy and facilitation necessitated by life-changing events (adoption, guardianship, abuse, placement, bereavement) 4) mediation of risk factors and coping with disease or disability and 5) other psychosocial and/or socioeconomic issues while adhering to Saint Francis Health System and departmental policies/procedures including those on Infection Control, Confidentiality, Patient's Rights, Advance Directives, Disaster Protocol, Safety and Fire Prevention, Attendance, and Punctuality. Minimum Education: Completion of Masters of Social Work or closely related degree from an accredited program. Licensure, Registration and/or Certification: None. LCSW (Licensed Clinical Social Worker) or LPC (Licensed Practical Counselor) preferred. Work Experience: Experience in hospital or community health agency is not required but preferred; prior experience with assigned patient population may be required. Knowledge, Skills and Abilities: Ability to have additional language fluency in addition to English may be preferred. Must be computer literate. Essential Functions and Responsibilities: Receives referrals and assesses in a timely manner those patients and families/significant others who are referred to social work service. Integrates social work plan into overall patient care through interdisciplinary collaboration. Provides skilled Social Work services in the areas of comprehensive case management, discharge planning, continuing care services, advocacy, clinical social work services, including crisis intervention, and patient/family education utilizing individual and family modalities. Provides skilled social work services in the areas of abuse and neglect, advanced directives, psychiatric placements/issues, end of life issues pertinent to the assigned patient population. Understands and utilizes hospital and community based resources and entitlements. Refers patients, families/significant others, and hospital staff to appropriate services to insure continuity and quality of care. Develops and utilizes specialized knowledge of resources related to the needs of specific patient populations. Facilitates efforts to obtain insurance coverage for hospital and community based services. Documents the patient care plan, staff interventions and outcomes promptly and completely in the patient's medical record. Completes statistical reports as required by the department and other programs. Collaborates with interdisciplinary team to develop complex discharge plans prospectively and conduct transitional planning for patients moving to nursing home and other facilities. Continues and encourages professional development through supervision, attendance at hospital and community conferences and mandatory inservice training with the intent of enhancing knowledge, sensitivity, and self- awareness about special issues related to culture, race, gender, religion or sexual orientation. Participates in community education and support group activities as approved. Decision Making: Independent judgment in making decisions from many diversified alternatives that are subject to general review in final stages only Working Relationships: Coordinates activities of others (does not supervise) Works directly with patients and/or customers Works with internal customers via telephone or face to face interaction Works with external customers via telephone or face to face interaction Works with other healthcare professionals and staff Works frequently with individuals at Director level or above Special Job Dimensions: None. Supplemental Information: This document generally describes the essential functions of the job and the physical demands required to perform the job. This compilation of essential functions and physical demands is not all inclusive nor does it prohibit the assignment of additional duties.Case Management - Muskogee Campus
Location:
Muskogee, Oklahoma 74401Under the Oklahoma Medical Marijuana Use and Patient Protection Act (OMMA), a safety sensitive position is defined as any job that includes tasks or duties that the employer believes could affect the safety and health of the employee performing the task or others. This position has been identified as a safety sensitive position. This statute allows employers to lawfully refuse to hire applicants for safety-sensitive jobs or to discipline or discharge employees who work in safety-sensitive jobs if they test positive for marijuana, even if they have a valid license to use medical marijuana.
EOE Protected Veterans/Disability