CT Technologist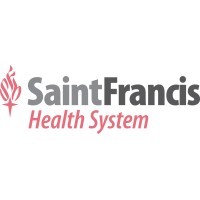 Saint Francis Health System
Muskogee, OK, USA
Posted on Wednesday, September 27, 2023
Job Summary: Operates computed tomography (CT) equipment to procedure cross-sectional images of patient's body for diagnostic purposes.

Education: Completion of an accredited Radiologic Technology Program.

Licensure, Registration and/or Certification: Registration from the American Registry of Radiologic Technologists (ARRT). CT registry preferred.

Work Experience: 0 - 6 months related experience.

Knowledge, Skills and Abilities: Knowledge of anatomy and physiology. Ability to organize and prioritize work in an effective and efficient manner.

Essential Functions and Responsibilities: Performs diagnostic CT examinations according to the department's policies and protocols. Includes screening, preparing, and positioning patient for CT procedures with reference to diagnoses and body part. Knowledgeable of all CT equipment including the laser camera. Evaluates CT studies for quality and completeness. Ability to utilize advanced image manipulations such as 3D rendering, reformation and reconstruction. Understands image display and filming options. Recognizes and rectifies CT imaging and filming problems. Sends images to PACS system, evaluates exam for completeness, and verifies exam in timely manner. Develops a working knowledge of all PACS capabilities. Maintains accurate documentation on log book worksheet and charging of examination and all supplies. Appropriately administers contrast media as directed by Radiologist. Maintains radiation safety for patients, staff, and family members of patients. Is responsive to patient's physical and psychological needs. Keeps patient informed. Explains all procedures in a clear and concise manner without causing unnecessary anxiety. Listens to and answers patients questions with patience and courtesy. Seeks advice from appropriate resource when unsure of protocol or policy. Maintains a clean and appropriately supplied work area.

Decision Making: Independent judgment in planning the sequence of operations and making minor decisions in a complex technical field.

Working Relationships: Works directly with patients and/or customers. Works with internal customers via telephone or face to face interaction. Works with external customers via telephone or face to face interaction. Works with other healthcare professionals and staff.

Special Job Dimensions: None.
Supplemental Information: This document generally describes the essential functions of the job and the physical demands required to perform the job. This compilation of essential functions and physical demands is not all inclusive nor does it prohibit the assignment of additional duties.
Radiology CT Imaging - Muskogee Campus
Location:
Muskogee, Oklahoma 74401Under the Oklahoma Medical Marijuana Use and Patient Protection Act (OMMA), a safety sensitive position is defined as any job that includes tasks or duties that the employer believes could affect the safety and health of the employee performing the task or others. This position has been identified as a safety sensitive position. This statute allows employers to lawfully refuse to hire applicants for safety-sensitive jobs or to discipline or discharge employees who work in safety-sensitive jobs if they test positive for marijuana, even if they have a valid license to use medical marijuana.
EOE Protected Veterans/Disability