Physician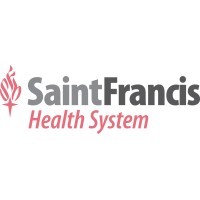 Saint Francis Health System
Posted on Friday, September 22, 2023
Education: Commensurate education as appropriate to obtain Oklahoma State medical license and to be board certified or board eligible in the chosen specialty at the time of hire
Licensure, Registration and/or Certification: An active and clear Oklahoma State Medical License and State and Federal Narcotics. Must not be sanctioned by the Office of Inspector General or Federal Government. Certifications dependent on specialty practiced.
Work Experience: One year in related discipline and/or specialty area, postgraduate training is considered related experience.
Knowledge, Skills and Abilities: Self-driven, with ability to focus on medical and business resulting in very high quality results. Ability to critically assesses own performance. Mature, credible, and stable. Ability to work long hours and be results oriented with a positive outlook towards pressures of a medical practice. Ability to make decisions in an emergency situation. Ability to continuously keep up with current medical advances. Working knowledge and ability to utilize necessary computer applications with appropriate computer skills. Excellent empathic communicator with compassionate bedside manner.
Location:
,Under the Oklahoma Medical Marijuana Use and Patient Protection Act (OMMA), a safety sensitive position is defined as any job that includes tasks or duties that the employer believes could affect the safety and health of the employee performing the task or others. This position has been identified as a safety sensitive position. This statute allows employers to lawfully refuse to hire applicants for safety-sensitive jobs or to discipline or discharge employees who work in safety-sensitive jobs if they test positive for marijuana, even if they have a valid license to use medical marijuana.
EOE Protected Veterans/Disability