Medical Technologist Scholarship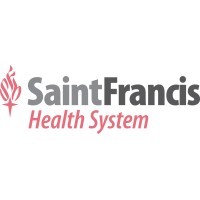 Saint Francis Health System
Posted on Friday, September 22, 2023
Thank you for your interest in a career at Saint Francis, Tulsa's only locally governed and operated health system. This site is the first step to employment at any of our hospitals, clinics or departments. We look forward to meeting you!
THE APPLICATION WINDOW FOR THIS SCHOLARSHIP HAS CLOSED. IT WILL REOPEN IN MAY 2024.
Pursue your goal of a career in healthcare with financial assistance from Saint Francis Health System. The Med Tech scholarship value is $2,000.00 per session up to 3 sessions. A work commitment of 2 years full-time employment as a Medical Technologist is required in exchange for funding.


Eligibility Requirements
• Must be a current student in the School of Medical Laboratory Science at Saint Francis
• Overall GPA of 2.5 or higher (based on a 4.0 scale)
• Biology/Chemistry GPA of 2.5 or higher (based on a 4.0 scale)
• Enrolled in a regionally-accredited university/college
• Senior year of Baccalaureate program
• Post-Baccalaureate candidate

Current Saint Francis Employees - Please click here to login and apply.