Physician (EPIT) (H)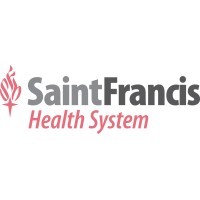 Saint Francis Health System
Posted on Friday, September 22, 2023
Job Summary: Under the supervision and credentials of a SFHS Medical/Dental Staff member, provides safe, efficient, timely, evidence-based, and patient-centered care to all patients within their scope of practice as defined by their Graduate Medical Education Program and in accordance with all SFHS policies.

Education: Commensurate education as appropriate to obtain Oklahoma State Medical License.

Licensure, Registration and/or Certification: Current Oklahoma State Medical License

Work Experience: Completion of medical school with MD or DO licensure as appropriate and in residency training.

Knowledge, Skills and Abilities: Ability to analyze situations accurately to make reasoned decisions and adopt an effective course of action. Skill to examine individuals to identify normal and abnormal physical and mental health findings. Knowledge of human behavior and performance, mental processes, psychological research methods, and the assessment and treatment of behavioral and affective disorders. Ability to communicate with diplomacy and tact, especially concerning difficult and sensitive issues when dealing with the needs, problems, and/or concerns of individuals to foster productive relationships.

Essential Functions and Responsibilities: 1. Provides accurate documentation of patient history and physical examination, progress notes, orders, consult reports and discharge summaries in accordance with all regulatory guidelines for review by an appropriate member of the SFHS Medical Staff. 2. Performs evaluations, assessments, consultations, rounds, and patient care as appropriate and/or as directed. Triages patients to the appropriate care setting. 3. Responds timely to calls from nursing staff, physicians, area of service and patient's families. 4. Notifies all relevant / referring physician(s) of patient care developments, medication changes, and major clinical changes as appropriate. 5. Provides and receives input to/from other healthcare providers regularly to improve, expedite, and facilitate patient care. Communicates with the patient and patient's family concerning patient's course of treatment and treatment plans. 6. Remains current with developments in medicine care via CME programs, staff conferences, medical literature and other educational activities. Participate as an active staff member via committee involvement, meeting attendance, practice guideline development, utilization review, risk management activities, and continuing medical education activities.

Decision Making: Independent judgment in making decisions from many diversified alternatives that are subject to general review in final stages only.

Working Relationships: Works directly with patients and/or customers. Works with internal customers via telephone or face to face interaction. Works with external customers via telephone or face to face interaction. Works with other healthcare professionals and staff. Works frequently with individuals at Director level or above.

Special Job Dimensions: None.
Supplemental Information: This document generally describes the essential functions of the job and the physical demands required to perform the job. This compilation of essential functions and physical demands is not all inclusive nor does it prohibit the assignment of additional duties.
Gastroenterology - Springer Building - Warren Clinic
Location:
,Under the Oklahoma Medical Marijuana Use and Patient Protection Act (OMMA), a safety sensitive position is defined as any job that includes tasks or duties that the employer believes could affect the safety and health of the employee performing the task or others. This position has been identified as a safety sensitive position. This statute allows employers to lawfully refuse to hire applicants for safety-sensitive jobs or to discipline or discharge employees who work in safety-sensitive jobs if they test positive for marijuana, even if they have a valid license to use medical marijuana.
EOE Protected Veterans/Disability