Exercise Specialist / ECB / Muskogee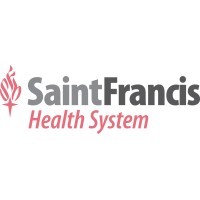 Saint Francis Health System
Muskogee, OK, USA
Posted on Friday, September 22, 2023
Job Summary: Providing stress tests of all varieties accepted in current clinical practice under physician and RN supervision including holter Monitor hookup.

Education: Bachelor's degree in Exercise Science or relevant field. Master's degree preferred.

Licensure, Registration and/or Certification: None required. ACSM Certification and other job related Exercise Science certification preferred.

Work Experience: 0 - 6 months related experience.

Knowledge, Skills and Abilities: Ability to complete dysrhythmia class. Ability to respond to situations such as medical emergencies calmly and efficiently. Ability to prioritize workflow and adjust as needed. Ability to utilize PC and software applications. Demonstrated ability to perform ECG skills and work with patients.

Essential Functions and Responsibilities: Utilize knowledge of exercise science to assess and assist patients undergoing diagnostic testing, procedures or using various exercise modalities specific to department services. Report medical symptoms to registered nurse or designated licensed healthcare provider. Perform appropriate patient education utilizing best practice and current exercise science guidelines. Develop materials to enhance patient education, teach individual and/or group classes when required. Document or record data on equipment utilized in providing patient care services. Assist with equipment maintenance as directed. Support unit/hospital goals by attending inservices, meeting unit education standards, and completing variance reports.

Decision Making: Independent judgment in planning sequence of operations and making minor decisions in a complex technical or professional field.

Working Relationships: Coordinates activities of others (does not supervise). Works directly with patients and/or customers. Works with internal customers via telephone or face to face interaction. Works with external customers via telephone or face to face interaction. Works with other healthcare professionals and staff.

Special Job Dimensions: None.
Supplemental Information: This document generally describes the essential functions of the job and the physical demands required to perform the job. This compilation of essential functions and physical demands is not all inclusive nor does it prohibit the assignment of additional duties.
Cardiac Rehabilitation - Muskogee Campus
Location:
Muskogee, Oklahoma 74401
EOE Protected Veterans/Disability