APRN or PA, Telehealth Psychiatry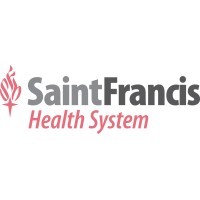 Saint Francis Health System
Posted on Friday, September 22, 2023
Job Summary: Serves as a provider of clinical services within the scope and practice guidelines of the State Nurse Practice Act and SFHS policies.

Education: Has completed the basic professional curricula of a school of nursing as approved and verified by a state board of nursing, and holds or is entitled to hold a diploma or degree therefrom. Masters or higher level educational program in an advanced practice nursing area from an accredited collegiate program required.

Licensure, Registration and/or Certification: Valid multi-state or State of Oklahoma Registered Nurse License. Valid State of Oklahoma APRN License with current Specialty Certification. Valid State of Oklahoma BON Prescriptive Authority Recognition.

Work Experience: 0 - 1 year related experience.

Knowledge, Skills and Abilities: Effective interpersonal, written and oral communications. Demonstrated patient care skills. Effective organization of multi-task role. Understanding of healthcare delivery processes in the medical setting.

Essential Functions and Responsibilities: Performs clinical services including assessment, intervention and evaluation of care within the scope of practice established by State Law. Consults and collaborates with physicians, other health care providers, and agencies to provide coordinated services to patients and their families. Documents services according to established policies and procedures, including preparation of the medical record, billing documents, and care plan(s). Performs procedures and treatments as necessary and according to established protocols. As appropriate, may recommend procedures and treatments. Promotes patient wellness by providing patient education. Utilizes advanced clinical knowledge or experience to resolve patient questions and meet patient needs. As appropriate, performs complete physical examinations, including ordering, interpreting and evaluating diagnostic tests and examinations. As appropriate, initiates drug therapy, taking responsibility for such therapy when performed prior to consultation with a physician. Assists in identifying and ordering needed supplies. Participates in quality initiatives and safety functions. Remains informed and compliant with current Health System OSHA and HIPAA policies and procedures.

Decision Making: The carrying out of non-routine procedures under constantly changing conditions, in conformance with general instructions from supervisor.

Working Relationship: Works directly with patients and/or customers. Works with internal customers via telephone or face to face interaction. Works with external customers via telephone or face to face interaction. Works with other healthcare professionals and staff. Works frequently with individuals at Director level or above.

Special Job Dimensions: None.
Supplemental Information: This document generally describes the essential functions of the job and the physical demands required to perform the job. This compilation of essential functions and physical demands is not all inclusive nor does it prohibit the assignment of additional duties.
Physicians - Laureate Campus
Location:
Tulsa, Oklahoma 74136Under the Oklahoma Medical Marijuana Use and Patient Protection Act (OMMA), a safety sensitive position is defined as any job that includes tasks or duties that the employer believes could affect the safety and health of the employee performing the task or others. This position has been identified as a safety sensitive position. This statute allows employers to lawfully refuse to hire applicants for safety-sensitive jobs or to discipline or discharge employees who work in safety-sensitive jobs if they test positive for marijuana, even if they have a valid license to use medical marijuana.
EOE Protected Veterans/Disability