Patient Account Representative/ All Saints Home Medical / Full Time / Monday-Friday / 8:30am-5:00pm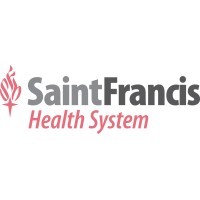 Saint Francis Health System
Sales & Business Development
Posted on Friday, September 22, 2023
Schedule is Monday-Friday 8:30am-5:00pm
Job Summary: Performs any clerical billing responsibility assigned to ensure that patient accounts are processed in a manner that results in prompt and accurate payment. Acts as a liaison between Patient Account Services, physician offices, clinical areas, patients and third party carriers to identify and resolve any issues causing payment delay.

Education: High School Diploma or GED.

Licensure, Registration and/or Certification: None.

Work Experience: 1 - 2 years relevant experience.

Knowledge, Skills and Abilities: Basic healthcare and insurance terminology. High level of timeliness and accuracy. Basic computer knowledge and skills. Ability to navigate insurance websites to access patient, eligibility and payment information. Good communication skills - written and verbal. Understanding of a professional business environment. Basic knowledge of medical billing and insurance follow-up activity.

Essential Functions and Responsibilities: According to established protocols monitor, research and update patient accounts to resolve balances and maximize reimbursement. Answers patient, insurance and client calls and responds to correspondence in a time frame that meets or exceeds standards, to ensure resolution of account balances. Acts as liaison between Patient Accounts and physician offices, insurance carriers, clinical areas and other third party payers to assist with document requests, eligibility issues, contractual payment accuracy, and claim submission promptness. Use appropriate guidelines to evaluate and adjust accounts based upon the patient/account status (deceased patient, small balance, charity, etc.). Review past due self-pay balances for assignment to outside collection sources, financial assistance or payment plan opportunities. Monitors daily electronic claims transmission, researches and resolves electronic claim rejections, understands and performs charge corrections, understands the rejection code subsystem and ensures accurate postings of contractual payments and rejection codes. Reviews insurance reimbursement to verify compliance with fee schedules appealing underpayments and denials using correct tools/resources. Reconciles payments received and posted daily with financial accounting. Performs assigned billing, eligibility, and account follow-up activities and related duties as needed or other duties as assigned based on productivity expectations per assignment.

Decision Making: Independent judgment in making minor decisions where alternatives are limited and standard policies/protocols have been established.

Working Relationships: Works directly with patients and/or customers. Works with internal customers via telephone or face to face interaction. Works with other healthcare professionals and staff. Works with external customers via telephone or face to face interaction.

Special Job Dimensions: None.
Supplemental Information: This document generally describes the essential functions of the job and the physical demands required to perform the job. This compilation of essential functions and physical demands is not all inclusive nor does it prohibit the assignment of additional duties.
Marketing - All Saints Home Medical
Location:
Tulsa, Oklahoma 74145
EOE Protected Veterans/Disability