Respiratory Therapist (Home Care) - Muskogee - Full Time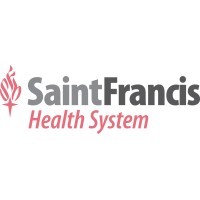 Saint Francis Health System
Posted on Thursday, August 24, 2023
All Saints Home Medical Respiratory - Yale Campus
Job Summary: Set-up and educate patients, family members, and care givers in the proper use and care of respiratory equipment that is used in the home setting. Must complete written reports of care and provide documentation for appropriate DME billing.

Education: Graduate of an accredited Respiratory Care program.

Licensure, Registration and/or Certification: Valid Oklahoma Respiratory Care Practitioner License. A valid driver's license and a Motor Vehicle Report that meets SFHS guidelines are required. CPR certification.

Work Experience: 1 - 2 years related experience.

Knowledge, Skills and Abilities: Ability to lift and move oxygen concentrators (approximately 50 pounds) and other home care equipment into delivery vans and patient homes. Ability to participate in the company on-call' services.

Essential Functions and Responsibilities: Set up and educate customers in the proper use and care of respiratory and home medical equipment in a home setting to include completing written patient visit reports following set-up and follow-up visits as required. Develop and maintain a working knowledge of: (1) Current HME products and services offered by the Company, and (2) all applicable governmental regulations. Maintain home O2, ventilator, BiPap S/T and aerosol systems through regularly scheduled visits. Maintain a good Working Relationships with all referral sources, such as social workers, Physicians, nurses and other respiratory therapists, in the interest of providing the highest quality of service for our patients. Assume on-call responsibilities during non-business hours and assist in resolving customer equipment problems under emergency conditions. Process all orders in a timely, accurate manner and develop basic reimbursement knowledge and completely document all information required to ensure reimbursement for all appropriate equipment, products and services. Comply with all applicable Company policies and procedures to include assisting in quality improvement to meet SFHS, Company and TJC standards.

Decision Making: Independent judgment in making decisions involving non-routine problems under general supervision.

Working Relationships: Works directly with patients and/or customers. Works with internal customers via telephone or face to face interaction. Works with external customers via telephone or face to face interaction. Works with other healthcare professionals and staff.

Special Job Dimensions: None.
Muskogee - All Saints Home Medical
Location:
Tulsa, Oklahoma 74145Under the Oklahoma Medical Marijuana Use and Patient Protection Act (OMMA), a safety sensitive position is defined as any job that includes tasks or duties that the employer believes could affect the safety and health of the employee performing the task or others. This position has been identified as a safety sensitive position. This statute allows employers to lawfully refuse to hire applicants for safety-sensitive jobs or to discipline or discharge employees who work in safety-sensitive jobs if they test positive for marijuana, even if they have a valid license to use medical marijuana.
EOE Protected Veterans/Disability