Cook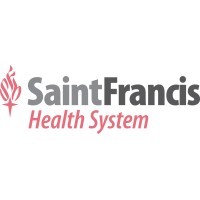 Saint Francis Health System
Muskogee, OK, USA
Posted on Tuesday, August 22, 2023
Job Summary: Responsible for preparing nutritious and appetizing food; utilizing recipes and/or conventional production equipment. Adheres to all sanitation and food handling codes following the Hazard Analysis Critical Control Point guidelines.

Education: High School Diploma or GED preferred.

Licensure, Registration and/or Certification: Valid Oklahoma Food Handler's permit.

Work Experience: 1 year related experience.

Knowledge, Skills and Abilities: Ability to understand and follow recipes. Basic knowledge of quantity food production. Ability to communicate effectively, both written and verbal. Ability to correctly use food production equipment.

Essential Functions and Responsibilities: Prepares food for Saint Francis Health System from standardized recipes following the Hazard Analysis Critical Control Point guidelines using conventional cooking processes. Prepares grill items at customer request which meets quality standards. Able to produce quality products meeting time deadlines and keeping overproduction to a minimum to eliminate waste. Holds, cools, and/or stores all food products within time constraints to meet HACCP standards. Keeps foods at proper temperature during service, and takes the temperature at the assigned times reporting any problem areas to manager/supervisor. Greets customers immediately, asks for orders courteously. Uses time productively to limit the wait time of the customer. Maintains annual safety and infection control requirements. Follows proper sanitation procedures. Organizes work area neatly and efficiently, unloads supplies, and places them in the proper storage organization.

Decision Making: Independent judgment in planning sequence of operations and making minor decisions in a complex technical or professional field.

Working Relationships: Works directly with patients and/or customers. Works with other healthcare professionals and staff.

Special Job Dimensions: None.
Supplemental Information: This document generally describes the essential functions of the job and the physical demands required to perform the job. This compilation of essential functions and physical demands is not all inclusive nor does it prohibit the assignment of additional duties.
Food & Nutrition Main Dining Room - Muskogee Campus
Location:
Muskogee, Oklahoma 74401Under the Oklahoma Medical Marijuana Use and Patient Protection Act (OMMA), a safety sensitive position is defined as any job that includes tasks or duties that the employer believes could affect the safety and health of the employee performing the task or others. This position has been identified as a safety sensitive position. This statute allows employers to lawfully refuse to hire applicants for safety-sensitive jobs or to discipline or discharge employees who work in safety-sensitive jobs if they test positive for marijuana, even if they have a valid license to use medical marijuana.
EOE Protected Veterans/Disability