LIBR Research Assistant (Part-Time)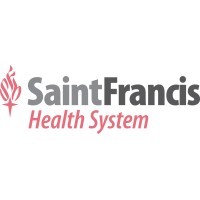 Saint Francis Health System
Posted on Friday, August 11, 2023
Job Summary: The Laureate Institute for Brain Research (LIBR) Assistant, Research will assist in experimental design and development, aid in conducting and analyzing research data and provide written progress reports in a multi-disciplinary research environment.

Education: Bachelor's Degree in psychology, neuroscience, computer science, biology or other closely related field.

Licensure, Registration and/or Certification: None.

Work Experience: None.

Knowledge, Skills and Abilities: Knowledge of various software packages including Microsoft Office, E-Prime, and Matlab. Understanding of statistical concepts and principles. Aptitude for learning statistical and imaging analysis software including AFNI, FSL, FreeSurfer, SPSS, SigmaPlot, and Systat. Good verbal, writing, reporting, organizational and communication skills. Ability to work independently under the investigators supervision.

Essential Functions and Responsibilities: Responsible for developing task-related stimulus presentation programs using E-Prime, Matlab, Presentation, or other stimulus presentation related software. Will be responsible for contacting and training research participants both prior to and on the day of participation. Responsible for assisting the Principal Investigator during data collection. Responsible for maintaining the organization of research records including both digital and paper copies. Perform preliminary data analyses using statistical and imaging software. Provide both digital and written progress reports summarizing the current or final state of data analysis. Responsible for training and assisting other LIBR staff on stimulus presentation programming and data analysis methods. Responsible for presenting research findings at LIBR meetings and seminars. Attend weekly lab meetings.

Decision Making: Independent judgment in making minor decisions where alternatives are limited and standard policies/protocols have been established.

Working Relationships: Works directly with patients and/or customers. Works with internal/external customers. Works with other healthcare professionals and staff. Works frequently with individuals at director level or above.

Special Job Dimensions: None.
Supplemental Information: This document generally describes the essential functions of the job and the physical demands required to perform the job. This compilation of essential functions and physical demands is not all inclusive nor does it prohibit the assignment of additional duties.
Laureate Institute for Brain Research - Laureate Campus
Location:
Tulsa, Oklahoma 74136
EOE Protected Veterans/Disability