Registered Nurse (Internal Traveler) Nights 7p - 7a Medical Surgical 2 South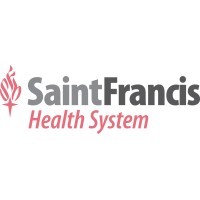 Saint Francis Health System
Muskogee, OK, USA
Posted on Wednesday, August 9, 2023
requires a signed 13 week agreement
requires a minimum of (2) 12 hour shifts per week
Night Shift 7p - 7a
requires weekend and holiday availability per department guidelines
$65 p/h Rate of pay through October 7, 2023
$60 p/h Rate of pay from October 8, 2023 through December 30, 2023
$55 p/h Rate of pay beginning December 31, 2023
One Step Away
https://www.youtube.com/watch?v=aggQ6GVHYW8.
Job Summary: The Nurse, Clinical Internal Traveler assesses, plans, implements and evaluates nursing care, utilizing the nursing process in accordance with hospital standards and unit policies/procedures for the purpose of monitoring and evaluating patient functional status.

Education: Has completed the basic professional curricula of a school of nursing as approved and verified by a state board of nursing, and holds or is entitled to hold a diploma or degree therefrom.

Licensure, Registration and/or Certification: Valid multi-state or State of Oklahoma Registered Nurse License. BLS and ACLS preferred.

Work Experience: 1 year related experience in selected specialty.

Knowledge, Skills and Abilities: Working knowledge of disease state management processes, bio- psychosocial model, and clinical pathways. Effective interpersonal, written and oral communication skills Ability to organize and prioritize work in an effective and efficient manner. Ability to be detail oriented as required in the examination of clinical and numerical data.

Essential Functions and Responsibilities: Utilizes the nursing process in caring for assigned patients. Completes assessment and individualizes plan of care within established unit/nursing guidelines. Carries out nursing care with consideration for cultural and psychosocial factors and ages of individual patients. Organizes, prioritizes, and performs nursing skills appropriate for the patient population. Anticipates patient/unit needs. Demonstrates sound knowledge base: Bio-psychosocial. Delegates and communicates effectively and appropriately. Demonstrates professional judgment in response to changing patient/unit situations. Documents steps of the nursing process/care on the appropriate record. Records data concisely, consistently, accurately, and legibly. Utilizes correct medical terminology abbreviations. Addresses problems and progress toward outcomes according to unit/nursing policy. Facilitates patient teaching discharge. Makes timely, appropriate referrals. Utilizes resources in planning and presenting patient education, considering patient age and cultural/psychosocial factors. Collaborates with other disciplines as appropriate. Supports unit/hospital goals through PI and educational activities. Attends mandatory in-services and meets unit education standards. Accurately completes variance reports.

Decision Making: Independent judgment in planning the sequence of operations and making minor decisions in a complex technical or professional field.

Working Relationship: Works directly with patients and/or customers. Works with internal/external customers. Works with other healthcare professionals and staff.

Special Job Dimensions: None.
Supplemental Information: This document generally describes the essential functions of the job and the physical demands required to perform the job. This compilation of essential functions and physical demands is not all inclusive nor does it prohibit the assignment of additional duties.
Medical/Surgical 2 South - Muskogee Campus
Location:
Muskogee, Oklahoma 74401Under the Oklahoma Medical Marijuana Use and Patient Protection Act (OMMA), a safety sensitive position is defined as any job that includes tasks or duties that the employer believes could affect the safety and health of the employee performing the task or others. This position has been identified as a safety sensitive position. This statute allows employers to lawfully refuse to hire applicants for safety-sensitive jobs or to discipline or discharge employees who work in safety-sensitive jobs if they test positive for marijuana, even if they have a valid license to use medical marijuana.
EOE Protected Veterans/Disability