Pharmacist I - Muskogee - Full Time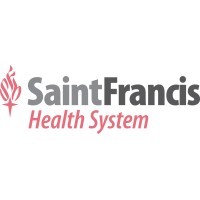 Saint Francis Health System
Muskogee, OK, USA
Posted on Tuesday, July 11, 2023
Job Summary: Reviews medication orders for safety and appropriateness. Insures medications are prepared and dispensed timely and accurately. Provides drug information and education upon request. Directly supervises support staff working in their immediate area of responsibility.

Education: Bachelor's Degree from an accredited school of Pharmacy or Pharm.D.

Licensure, Registration and/or Certification: Licensed by the Oklahoma State Board of Pharmacy as a Doctor of Pharmacy.

Work Experience: 0 - 6 months related experience.

Knowledge, Skills and Abilities: Working knowledge of Computers. Ability to be detail oriented and attuned to details. Ability to be service oriented with good interpersonal skills.

Essential Functions and Responsibilities: Reviews medication orders for safety and appropriateness prior to dispensing or administration on medications except in emergent situations or when a licensed independent practitioner orders, prepares and administers the medication. Enters or verifies orders that have been entered into the hospital information system. Prepares or directly supervises the preparation of medication prior to dispensing insuring the therapy is prepared accurately and safety. Has knowledge of and maintains a safe environment of care within the pharmacy to include USP 797 and TJC standards. Provides drug information or education to patients and staff upon request. Provides consultative and clinical pharmacy services as needed such as renal dosing, protocol driven therapeutic management, adverse drug reaction prevention, etc. Perform other duties as required and permitted by the State Board of Pharmacy such as immunizations or preceptor for undergraduate pharmacy students.

Decision Making: Independent judgment in planning sequence of operations and making minor decisions in a complex technical or professional field.

Working Relationships: Coordinates activities of others (does not supervise). Leads others in same work performed (does not supervise). Works directly with patients and/or customers. Works with internal customers via telephone or face to face interaction. Works with external customers via telephone or face to face interaction. Works with other healthcare professionals and staff.

Special Job Dimensions: None
Supplemental Information: This document generally describes the essential functions of the job and the physical demands required to perform the job. This compilation of essential functions and physical demands is not all inclusive nor does it prohibit the assignment of additional duties.
Pharmacy - Muskogee Campus
Location:
Muskogee, Oklahoma 74401Under the Oklahoma Medical Marijuana Use and Patient Protection Act (OMMA), a safety sensitive position is defined as any job that includes tasks or duties that the employer believes could affect the safety and health of the employee performing the task or others. This position has been identified as a safety sensitive position. This statute allows employers to lawfully refuse to hire applicants for safety-sensitive jobs or to discipline or discharge employees who work in safety-sensitive jobs if they test positive for marijuana, even if they have a valid license to use medical marijuana.
EOE Protected Veterans/Disability