Student, X-ray Technologist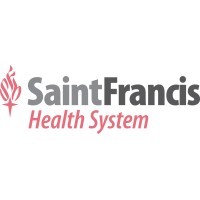 Saint Francis Health System
Muskogee, OK, USA
Posted on Wednesday, May 31, 2023
Education: Must be enrolled in an accredited Radiologic Technology program and have completed 15 of the mandatory clinical competences required by the American Registry of Radiology Technology.
Licensure, Registration and/or Certification: CPR Certification.
Work Experience: 0 - 6 months related experience.
Knowledge, Skills and Abilities: Working knowledge of radiation producing machines. Working knowledge of CR/Film-Screen exposure techniques and protocols. Knowledge of anatomy and physiology.
Essential Functions and Responsibilities: Position patient and adjust immobilization devices to obtain optimum views of specified area of body requested by physician. Explains procedure to allow for understanding, cooperation, and to reduce anxiety of patient. Practice radiation protection techniques by using beam restrictive devices; and patient shielding skills to minimize radiation to the patient, staff, and others. Obtain acceptable radiographic images using appropriate Computed Radiology and/or Film/Screen techniques according to set Quality Control Standards. Acquire and dissimulate patient information data for exam order using Hospital Ulticare System. Perform other duties as assigned.
Decision Making: Independent judgment in making minor decisions where alternatives are limited and standard policies/protocols have been established.
Working Relationships: Works directly with patients and/or customers. Works with internal customers via telephone or face to face interaction. Works with other healthcare professionals and staff.
Special Job Dimensions: None.Radiology Diagnostic - Muskogee Campus
Location:
Muskogee, Oklahoma 74401Under the Oklahoma Medical Marijuana Use and Patient Protection Act (OMMA), a safety sensitive position is defined as any job that includes tasks or duties that the employer believes could affect the safety and health of the employee performing the task or others. This position has been identified as a safety sensitive position. This statute allows employers to lawfully refuse to hire applicants for safety-sensitive jobs or to discipline or discharge employees who work in safety-sensitive jobs if they test positive for marijuana, even if they have a valid license to use medical marijuana.
EOE Protected Veterans/Disability