Physician Assistant II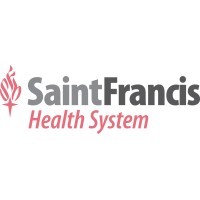 Saint Francis Health System
Muskogee, OK, USA
Posted on Friday, May 26, 2023
Job Summary: Serves as a provider of clinical services within the scope and practice guidelines of the State Physician Assistant Practice Act.

Education: Master's degree from approved program in Health Science or related field; Graduation from a CAHEA (AMA's Committee on Allied Health, Education and Accreditation) approved program.

Licensure, Registration and/or Certification: Current licensure as a Physician Assistant by Oklahoma State Board of Medical Licensure and Supervision.

Work Experience: 0 - 2 years related experience.

Knowledge, Skills and Abilities: Effective interpersonal, written and oral communications. Demonstrated patient care skills. Effective organization of multi-task role. Understanding of healthcare delivery processes in the medical setting.

Essential Functions and Responsibilities: Performs clinical services including assessment, intervention and evaluation of care within the scope of practice established by State Law. Consults and collaborates with physicians, other health care providers, and agencies to provide coordinated services to patients and their families. Documents services according to established policies and procedures, including preparation of the medical record and billing documents. Performs procedures and treatments as necessary, according to established protocols. Recommends and orders treatment procedures as needed by the patient. Promotes patient wellness by providing patient education. Utilizes advanced clinical knowledge or experience to resolve patient questions and meet patient needs. Participates in quality initiatives and safety functions. Assists in identifying and ordering needed supplies. Remains informed and compliant with current Health System, Warren Clinic, OSHA and HIPAA policies and procedures. Maintains exemplary patient satisfaction and participates as an engaged team member.

Decision Making: Independent judgment in making decisions from many diversified alternatives that are subject to general review in final stages only.

Working Relationships: Works directly with patients and/or customers. Works with internal customers via telephone or face to face interaction. Works with external customers via telephone or face to face interaction. Works with other healthcare professionals and staff. Works frequently with individuals at Director level or above.

Special Job Dimensions: Physician Assistants are Allied Health Professionals whose privileges are supervised by a physician.
Supplemental Information: This document generally describes the essential functions of the job and the physical demands required to perform the job. This compilation of essential functions and physical demands is not all inclusive nor does it prohibit the assignment of additional duties.
Orthopedics and Rheumatology - Muskogee - Providers - Warren Clinic
Location:
Muskogee, Oklahoma 74401Under the Oklahoma Medical Marijuana Use and Patient Protection Act (OMMA), a safety sensitive position is defined as any job that includes tasks or duties that the employer believes could affect the safety and health of the employee performing the task or others. This position has been identified as a safety sensitive position. This statute allows employers to lawfully refuse to hire applicants for safety-sensitive jobs or to discipline or discharge employees who work in safety-sensitive jobs if they test positive for marijuana, even if they have a valid license to use medical marijuana.
EOE Protected Veterans/Disability