Journeyman Electrician / Plant Maintenance / Full Time / Monday-Friday / 8:00am-4:30pm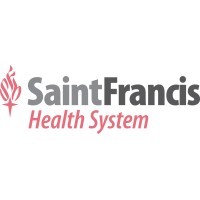 Saint Francis Health System
Muskogee, OK, USA
Posted on Thursday, May 25, 2023
Job Summary: Installs, maintains, modifies and repairs portable and stationary electrical controls, systems and equipment.

Education: High School Diploma or GED.

Licensure, Registration and/or Certification: State of Oklahoma Electrical Journeyman License. A valid driver's license and a Motor Vehicle Report that meets SFHS guidelines are required.

Work Experience: 4 years experience in the electrical field.

Knowledge, Skills and Abilities: Demonstrated and working knowledge of applicable National, State, and City electrical codes. Effective interpersonal, written, and oral communication skills. Ability to organize and prioritize work in an effective and efficient manner. Must be able to coordinate activities with others from all levels throughout the health system.

Essential Functions and Responsibilities: Performs repairs as they relate to electrical/redundant electrical systems, which include, but are not limited to Generators, ATS, UPS, and all types of electrical switchgear. Performs electrical repairs and offers recommendations on improvement methods. Ensures all electrical installations, renovations, and remodels adhere to all applicable electrical codes and practices. Performs electrical related testing and utilizing all types of testing equipment. Assists other Engineering departments in any and all tasks of the Engineering department.

Decision Making: Independent judgment in making decisions involving non-routine problems under general supervision.

Working Relationships: Works directly with patients and/or customers. Works with internal customers via telephone or face to face interaction. Works with external customers via telephone or face to face interaction. Works with other healthcare professionals and staff.

Special Job Dimensions: None.
Supplemental Information: This document generally describes the essential functions of the job and the physical demands required to perform the job. This compilation of essential functions and physical demands is not all inclusive nor does it prohibit the assignment of additional duties.
Plant Engineering - Muskogee Campus
Location:
Muskogee, Oklahoma 74401Under the Oklahoma Medical Marijuana Use and Patient Protection Act (OMMA), a safety sensitive position is defined as any job that includes tasks or duties that the employer believes could affect the safety and health of the employee performing the task or others. This position has been identified as a safety sensitive position. This statute allows employers to lawfully refuse to hire applicants for safety-sensitive jobs or to discipline or discharge employees who work in safety-sensitive jobs if they test positive for marijuana, even if they have a valid license to use medical marijuana.
EOE Protected Veterans/Disability