Medical Technologist I - Muskogee - Part Time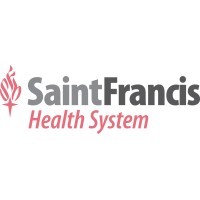 Saint Francis Health System
Muskogee, OK, USA
Posted on Thursday, April 27, 2023
Job Summary: Identifies, processes, and documents laboratory specimens for the purpose of assessing and monitoring patient status.

Education: Baccalaureate Degree in Medical Technology or in a related biological/chemical science from an accredited college or university.

Licensure, Registration and/or Certification: Must have passed national certification exam as a laboratory scientist that is accredited by an approved agency.

Work Experience: 1 year lab experience with high complexity testing.

Knowledge, Skills and Abilities: PC skills needed for efficient computer utilization. Effective interpersonal, written and oral communication skills. Ability to organize work in an effective and efficient manner. Ability to be detail oriented in the examination of clinical and numerical data.

Essential Functions and Responsibilities: Develop and establish procedures for collecting, processing and analyzing biological specimens and other substances. Performs and reports analytical tests, integrating and relating data generated by various clinical laboratory departments while making decisions regarding possible discrepancies. Confirm abnormal results, verifying, executing and making decisions based on quality control procedures, and developing solutions to problems concerning the generation of laboratory data. Establish and perform preventive and corrective maintenance of equipment as well as identifying appropriate sources for repairs. Supports laboratory goals by demonstrating teamwork, service excellence, adhering to established guidelines and policies and looking for ways to improve processes. Works with medical laboratory science students during educational laboratory activities.

Decision Making: Independent judgment in planning sequence of operations and making minor decisions in a complex technical or professional field.

Working Relationships: Works directly with patients and/or customers. Works with internal customers via telephone or face to face interaction. Works with external customers via telephone or face to face interaction. Works with other healthcare professionals and staff.

Special Job Dimensions: None.
Supplemental Information: This document generally describes the essential functions of the job and the physical demands required to perform the job. This compilation of essential functions and physical demands is not all inclusive nor does it prohibit the assignment of additional duties.
Clinical Laboratory - Muskogee Campus
Location:
Muskogee, Oklahoma 74401Under the Oklahoma Medical Marijuana Use and Patient Protection Act (OMMA), a safety sensitive position is defined as any job that includes tasks or duties that the employer believes could affect the safety and health of the employee performing the task or others. This position has been identified as a safety sensitive position. This statute allows employers to lawfully refuse to hire applicants for safety-sensitive jobs or to discipline or discharge employees who work in safety-sensitive jobs if they test positive for marijuana, even if they have a valid license to use medical marijuana.
EOE Protected Veterans/Disability