Physical Therapist / Outpatient / Muskogee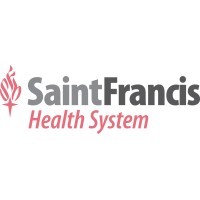 Saint Francis Health System
Muskogee, OK, USA
Posted on Wednesday, March 29, 2023
Education: Graduation from an accredited school of Physical Therapy.
Licensure, Registration and/or Certification: Valid State of Oklahoma Licensure or Temporary Letter of Authorization to practice Physical Therapy.
Work Experience: 0 - 6 months related experience
Knowledge, Skills and Abilities: Ability to effectively present information and respond to questions from patients and families. Ability to read, analyze and interpret professional journals, technical procedures, or governmental regulations. Ability to use computers, basic computer knowledge, as needed for data input and reporting. Effective interpersonal, oral and written communication skills. Effective reasoning ability and ability to be adaptable.
Essential Functions and Responsibilities: Provides clinical patient care by: 1) initiating and administering appropriate treatment; 2) progressing patient treatment as appropriate; and 3) carrying patient load that reflects productivity standards. Evaluates patient accurately. Plans appropriate treatment. Sets and meets functional goals. Revises and progresses treatment program as goals are met. Provides documentation by: 1) maintaining appropriate treatment records; 2) completes accurate daily patient charges. Completes patient records in a timely (same day) time frame. Accurately reflects in patient charges the time spent and procedures performed as well as equipment used. Maintains technical expertise through: 1) attendance and participation in continuing education activities; 2) departmental in-services, 3) keeping abreast of technical advances. Attends 90% of scheduled in- services and departmental meetings, patient/family. Provides instruction (teaching) to patients and/or family members, as well as other healthcare providers. Follows care path guidelines for patient/family education and documentation of home programs. Follows set guidelines for daily operations and assists (in-charge) therapist with daily responsibilities as appropriate. Schedules and prioritizes daily work assignments. Delegates, as appropriate, patients to RPTA or other support personnel. Assists with P.T. observers, volunteers, and students as requested by (in-charge) therapist. Assists with training of new P.T. employees.
Decision Making: The carrying out of non-routine procedures under constantly changing conditions, in conformance with general instructions from supervisor.
Working Relationships: Coordinates activities of others (does not supervise). Leads others in same work performed (does not supervise). Has input on performance evaluations but does not prepare or give. Works directly with patients and/or customers. Works with internal customers via telephone or face to face interaction. Works with external customers via telephone or face to face interaction. Works with other healthcare professionals and staff.
Special Job Dimensions: None.Physical Therapy - Muskogee Campus
Location:
Muskogee, Oklahoma 74401Under the Oklahoma Medical Marijuana Use and Patient Protection Act (OMMA), a safety sensitive position is defined as any job that includes tasks or duties that the employer believes could affect the safety and health of the employee performing the task or others. This position has been identified as a safety sensitive position. This statute allows employers to lawfully refuse to hire applicants for safety-sensitive jobs or to discipline or discharge employees who work in safety-sensitive jobs if they test positive for marijuana, even if they have a valid license to use medical marijuana.
EOE Protected Veterans/Disability