Clinical Dietitian I-*New Competitive Rates!/ Muskogee/ Full-Time/ Up to $10k Sign-On Bonus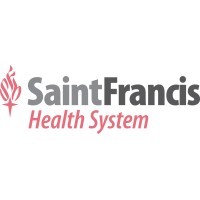 Saint Francis Health System
Muskogee, OK, USA
Posted on Saturday, March 4, 2023
Job Summary: Provides professional methods to improve the nutritional health of a patient and keep the body healthy. Works in collaboration with any other healthcare staff to provide needed evaluations, assessments, education, development of nutritional plan(s), implementation and subsequent re-evaluation regarding nutritional therapy and requirements.

Education: Baccalaureate Degree along with completion of a dietetic education program accredited by the Accreditation Council for Education in Nutrition and Dietetics (ACEND).

Licensure, Registration and/or Certification: Registered Dietitian by the Academy of Nutrition and Dietetics and a current Dietitian License with the Oklahoma Board of Medical Licensure and Supervision. In some instances new graduates may be registration-eligible and provisionally licensed.

Work Experience: Minimum 6 months related experience, preferred.

Knowledge, Skills and Abilities: Basic nutrition assessment and counseling skills. Effective written, oral and interpersonal communication skills. Ability to integrate the analysis of data to discover facts or develop knowledge, concepts or interpretations. Ability to organize and prioritize work in a timely and efficient manner. Ability to be detail oriented as required in the examination of clinical and numerical data. Basic computer skills.

Essential Functions and Responsibilities: Assesses patient nutritional status and associated risk factors through patient and provider contacts. Develop and communicate recommendations for a suitable diet in keeping with or developing treatment plan to achieve desired outcomes. Provides appropriate, pertinent consultation in a timely fashion for inclusion in the reporting processes. Serves as a resource and nutritional specialist as needed. Provides counseling based on established standards of care and practice guidelines. Counsels individuals on nutritional principles, dietary plans and diet modifications, food selection and preparation, as appropriate. Gathers appropriate patient education manuals, visual aids, and other materials for patient mailings. Evaluates patient compliance with dietary interventions. Provides coaching to improve life style behaviors contributing to poor nutrition and poor health. Coordinates nutritional case management/therapy activities with health care team members. Conducts responsibilities in accordance with the standards set by applicable federal and state laws, policies and procedures, and applicable professional standards and codes of ethics. Performs other duties as assigned.

Decision Making: The carrying out of non-routine procedures under constantly changing conditions, in conformance with general instructions from supervisor.

Working Relationships: Works directly with patients and/or customers. Works with internal and external customers via telephone or face to face interaction. Works with other healthcare professionals and staff.

Special Job Dimensions: None.
Food & Nutrition Main Dining Room - Muskogee Campus
Location:
Muskogee, Oklahoma 74401Under the Oklahoma Medical Marijuana Use and Patient Protection Act (OMMA), a safety sensitive position is defined as any job that includes tasks or duties that the employer believes could affect the safety and health of the employee performing the task or others. This position has been identified as a safety sensitive position. This statute allows employers to lawfully refuse to hire applicants for safety-sensitive jobs or to discipline or discharge employees who work in safety-sensitive jobs if they test positive for marijuana, even if they have a valid license to use medical marijuana.
EOE Protected Veterans/Disability