Cardiovascular Technologist III / Muskogee / ECB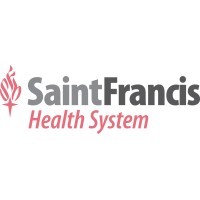 Saint Francis Health System
Muskogee, OK, USA
Posted on Friday, February 17, 2023
Education: Completion of an accredited Radiologic Technology Program or documentation of Cardiovascular Credentialing International Registered Cardiovascular Invasive Specialist (RCIS) credentials.
Licensure, Registration and/or Certification: Registration from the American Registry of Radiologic Technologists (ARRT - R ) and/or Registration from the Cardiovascular Credentialing International (RCIS - Registered Cardiovascular Invasive Specialist). Cardiopulmonary Resuscitation Certification required and Advanced Cardiovascular Life Support (ACLS) Certification required within one year of employment in job.
Work Experience: 1 year of Cath Lab experience preferred.
Knowledge, Skills and Abilities: Effective interpersonal, written and oral communication skills. Ability to integrate the analysis of data to discover facts or develop knowledge, concepts or interpretations. Ability to organize and prioritize work in an effective and efficient manner. Ability to be detail oriented as required in the examination of clinical and numerical data.
Essential Functions and Responsibilities: Performs patient care appropriate to the patient population: Assists in transporting patients to and from the department; performs appropriate patient care in a sterile environment under the guidance of the physician and RN; cross-trained to perform in two of the following: hemodynamic monitoring, electrophysiological monitoring, radiological maneuvering, scrubbing cases; assists in other areas of cardiology if needed as directed by the manager. Operates radiologic and hemodynamic monitoring equipment: Performs departmental functions within EPIC; accurately inputs data; monitors and performs detailed analysis of findings; appropriately operates radiologic equipment according to physician needs; assists in image management; troubleshoots equipment problems and assists in training other cardiovascular technicians and RNs in monitoring and scrubbing techniques, as needed. Operates specialized equipment according to protocols: Assists physician in using specialized equipment during procedures (i.e. IVUS, pressure wire, Thrombectomy devices, cardiac stimulator, EPT and RF sources, etc.); attends vendor in-services to learn new equipment and is a resource to other employees and physicians on proper use; supports new technology and implements protocols.
Stocking/departmental
maintenance: Performs environmental scrub downs to promote an aseptic environment; assists in setting procedure rooms up each A.M. (i.e. transducers, etc.); performs any other necessary functions as deemed necessary by the CVS Manager; communicates with material
coordinator/supervisor
concerning supply issues. Supports unit/hospital goals through PI and educational activities: Attends mandatory in-services and meets department education standards; accurately completes any variance reports; modifies behaviors or performance to comply with care standards and meets department requirements; aides in collection of statistics and presents findings in a logical, professional manner for process improvement; attends one departmental in-service per year.
Decision Making: Independent judgments in planning the sequence of operations and making decisions in a complex technical or professional field.
Working Relationships: Works directly with patients and/or customers. Works with internal customers via telephone or face to face interaction. Works with external customers via telephone or face to face interaction. Works with other healthcare professionals and staff. Works frequently with individuals at Director level or above.
Special Job Dimensions: None.Cath Laboratory - Muskogee Campus
Location:
Muskogee, Oklahoma 74401Under the Oklahoma Medical Marijuana Use and Patient Protection Act (OMMA), a safety sensitive position is defined as any job that includes tasks or duties that the employer believes could affect the safety and health of the employee performing the task or others. This position has been identified as a safety sensitive position. This statute allows employers to lawfully refuse to hire applicants for safety-sensitive jobs or to discipline or discharge employees who work in safety-sensitive jobs if they test positive for marijuana, even if they have a valid license to use medical marijuana.
EOE Protected Veterans/Disability