Supervisor, Non-Invasive Cardiology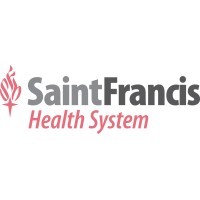 Saint Francis Health System
People & HR, Operations
Muskogee, OK, USA
Posted on Wednesday, December 7, 2022
Education: Graduate from an accredited Diagnostic Medical Sonography program strongly preferred.
Licensure, Registration and/or Certification: Either a Registered Diagnostic Cardiac Sonographer (RDCS) or Registered Vascular Technologist (RVT) from the American Registry for Diagnostic Medical Sonography (ARDMS) OR a Registered Cardiac Sonographer (RCS) or Registered Vascular Specialist (RVS) from Cardiovascular Credentialing International (CCI).
Work Experience: 1 - 2 years related experience.
Knowledge, Skills and Abilities: Working knowledge of Microsoft Word, Excel and PowerPoint. Effective interpersonal, written and oral communication skills suitable for the communication technology based information with a broad spectrum of individuals. Ability or organize and prioritize work in an effective and efficient manner.
Essential Functions and Responsibilities: Directs daily operations of the non-invasive cardiology section to include image quality, section technology performance, and quality control. Initiates or participates in departmental projects such as marketing, quality assurance and improvement. Works collaborative with the physician section chief to achieve quality non-invasive cardiology images and services. Monitors and controls the daily operation of the department. Proficient with the processes necessary to maintain accurate and complete records relative to procedure performed. Maintains statistics relative to non- invasive cardiology. Assists in the development and implementation of departmental operating and capital budgets as required. Maintains monthly budget within + - 2% of established standards. Analyzes reports and provides variance reports within a timely manner. Manages the human resources of the department within established standards and in a timely manner. Communicates effectively to all staff members. Conducts monthly scheduled section meetings with staff and provides written summaries. Monitors and controls safety and regulatory affairs requirements within the department. Works intra and inter departmentally to improve customer service, patient care, program development and issue(s) resolution. Develops plans and implements collaboratively with department director. Participates in continued education activities both during and outside normal working hours. Attends a minimum of 75% of departmental meetings and in-services. Perform other duties as assigned.
Decision Making: Independent judgment in planning sequence of operations and making minor decisions in a complex technical or professional field.
Working Relationships: Supervises others in same work performed. Works directly with patients and/or customers. Works with internal/external customers. Works with other healthcare professionals and staff. Works frequently with individuals at manager/director level or above.
Special Job Dimensions: None.Non Invasive Cardiology - Muskogee Campus
Location:
Muskogee, Oklahoma 74401Under the Oklahoma Medical Marijuana Use and Patient Protection Act (OMMA), a safety sensitive position is defined as any job that includes tasks or duties that the employer believes could affect the safety and health of the employee performing the task or others. This position has been identified as a safety sensitive position. This statute allows employers to lawfully refuse to hire applicants for safety-sensitive jobs or to discipline or discharge employees who work in safety-sensitive jobs if they test positive for marijuana, even if they have a valid license to use medical marijuana.
EOE Protected Veterans/Disability