LPN (Warren Clinic)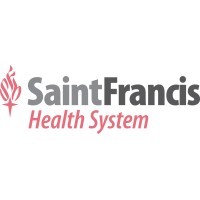 Saint Francis Health System
Muskogee, OK, USA
Posted on Monday, October 24, 2022
Orthopedics and Rheumatology - Muskogee - Warren Clinic
Job Summary: Assists providers with patient examinations, diagnostic procedures, treatments and care coordination for the purpose of facilitating effective delivery of patient care and patient satisfaction. Responsible for direct provision of ancillary services or advanced, specialized knowledge or experience integral to their job function.

Education: Completion of a state approved Licensed Practical Nurse program or registered nurse coursework approved by the Board of Nursing as practical nurse equivalency.

Licensure, Registration and/or Certification: Valid State of Oklahoma LPN License.

Work Experience: 0 - 1 year related experience. Advanced experience or education to provide ancillary services and patient education or decision making support preferred.

Knowledge, Skills and Abilities: Working knowledge of general disease state management processes, bio-psychosocial model, and clinical pathways. Effective interpersonal, written and oral communication skills. Ability to organize and prioritize work in an effective and efficient manner. Ability to be detail oriented as required in the examination of clinical and numerical data. Demonstrated patient care skills. Demonstrated PC skills. Effective organization of multi-task role. Understanding of healthcare delivery processes in the medical office.

Essential Functions and Responsibilities: Greets patients and expresses sensitivity to patient needs and condition. Assesses and documents general condition of patient including recording chief complaint, vital signs, weight, medications, social history and verifies symptoms and interventions in the patient medical record. Appropriately records services and diagnoses for accurate completion of encounter forms, requisitions, consent forms and advance beneficiary notices. Assists provider with patient examinations, procedures and treatments according to established protocols. Independently performs ancillary services including venipunctures, x-rays, etc. per protocols. Maintains medical records including preparation of charts, filing of correspondence and test results. Assists in coordination of care through messaging patient telephone calls, scheduling appointments, communicating prescription refills, etc. according to established protocols. Successfully uses IDX, EMR and other computer applications to accomplish tasks according to policies and procedures. Tracks ordered or pending tests, procedures and referrals according to protocol. Administers medication orally and via intra-muscular injection as directed by physician order. Determines eligibility and obtains authorization for services. Schedules tests and appointments for referred services. Tracks referrals made for services. Promotes patient wellness by providing patient education as directed by the provider. Utilizes advanced clinical knowledge or experience to resolve patient questions and meet patient needs. Participates in quality initiatives and safety functions. Assists in identifying and ordering needed supplies. Remains informed and compliant with current Health System, Warren Clinic, OSHA and HIPAA policies and procedures. Maintains exemplary patient satisfaction and participates as an engaged team member. Performs other duties as required.

Decision Making: The carrying out of non-routine procedures under constantly changing conditions, in conformance with general instructions from supervisor.

Working Relationships: Works directly with patients and/or customers. Works with internal customers via telephone or face to face interaction. Works with external customers via telephone or face to face interaction. Works with other healthcare professionals and staff. Works frequently with individuals at Director level or above.

Special Job Dimensions: None.
Muskogee Administration - Warren Clinic
Location:
Muskogee, Oklahoma 74401Under the Oklahoma Medical Marijuana Use and Patient Protection Act (OMMA), a safety sensitive position is defined as any job that includes tasks or duties that the employer believes could affect the safety and health of the employee performing the task or others. This position has been identified as a safety sensitive position. This statute allows employers to lawfully refuse to hire applicants for safety-sensitive jobs or to discipline or discharge employees who work in safety-sensitive jobs if they test positive for marijuana, even if they have a valid license to use medical marijuana.
EOE Protected Veterans/Disability