Supervisor, Medical Technologist I - Muskogee Lab - Full Time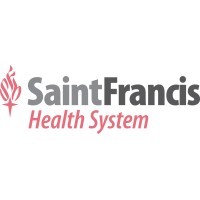 Saint Francis Health System
People & HR, Operations
Muskogee, OK, USA
Posted on Monday, October 24, 2022
Clinical Laboratory - Muskogee Campus
Job Summary: Responsible for the overall supervision of a laboratory section or shift, staff and proper performance of all lab procedures and reporting of test results.
Education: Baccalaureate Degree in Medical Technology or in a related biological/chemical science from an accredited college or university.
Licensure, Registration and/or Certification: Must have passed national certification exam as a laboratory scientist that is accredited by an approved agency.
Work Experience: 2 years lab experience with high complexity testing.
Knowledge, Skills and Abilities: Demonstrated skills in interpersonal relations, delegation and planning. Effective communication skills and leadership qualities. PC Skills to create documents/reports utilizing word processing, spreadsheet and database computer application. Ability to integrate the analysis of data to discover facts or develop knowledge, concepts or interpretations. Ability to organize and prioritize work in an effective and efficient manner.
Essential Functions and Responsibilities: Supervises personnel and staffing assignments in the department/shift. Assumes responsibility for the daily operation of the department/shift. Assures quality operation of the department/shift. Writes, reviews and updates procedure manuals; maintains the department/shift in conformance with regulatory demands. Plans for the present and future needs of the department/shift with regard to equipment, staff and supplies. Evaluates employee performance in a constructive manner, disciplines fairly, and recommends compensation or termination to the Laboratory Manager or Director.
Decision Making: The carrying out of non-routine procedures under constantly changing conditions, in conformance with general instructions from supervisor.
Working Relationships: Direct Supervision of others - No. of people supervised: (10-30). Works directly with patients and/or customers. Works with internal customers via telephone or face to face interaction. Works with external customers via telephone or face to face interaction. Works with other healthcare professionals and staff. Works frequently with individuals at Director level or above.
Special Job Dimensions: None.Clinical Laboratory - Muskogee Campus
Location:
Muskogee, Oklahoma 74401Under the Oklahoma Medical Marijuana Use and Patient Protection Act (OMMA), a safety sensitive position is defined as any job that includes tasks or duties that the employer believes could affect the safety and health of the employee performing the task or others. This position has been identified as a safety sensitive position. This statute allows employers to lawfully refuse to hire applicants for safety-sensitive jobs or to discipline or discharge employees who work in safety-sensitive jobs if they test positive for marijuana, even if they have a valid license to use medical marijuana.
EOE Protected Veterans/Disability