Quality Manager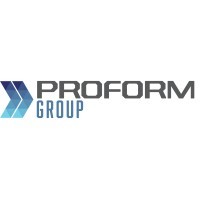 Proform Group
Operations · Full-time
Muskogee, OK, USA
Posted on Monday, May 22, 2023
Proform Group Inc. located in Muskogee, Oklahoma, is a Tier one manufacturing supplier of high-quality steel and aluminum products that are provided to major manufacturers of school buses and large commercial & military vehicles. Innovative designs, stringent quality standards, superior customer service and dedicated employees contribute to make Proform a leader in the industry.
PGI is a unique company that is filled with hard-working, dedicated employees that strive for excellence daily. High skill, responsibility and self-reliance are expected from each individual who is also encouraged to bring solutions to the challenges faced as well as to ensure continual improvement.
We are looking for an experienced Quality Manager that demonstrates commitment respect to the Quality Management System by taking accountability for the overall effectiveness of the QMS. This role establishes, communicates and enforces policies, standards, processes and procedures that are aligned with the context and strategic direction of the organization. Other accountabilities include leading management meetings, conducting audits, preparing statistical reports, investigating and effective problem solving, and maintaining the company's QMS accreditations, ISO 9001:2015 and IATF 16949:2016.
The ideal candidate will have extensive experience in a Quality leadership role working in a manufacturing environment and will have proven ability to manage multiple, complex, sometimes ambiguous tasks with often conflicting priorities. A critical thinker, with excellent analytical and communication abilities is required. Experience with ISO, IATF, APQP, PFMEA, or AIAG is a required.
PGI offers:
· Weekly pay
· A competitive starting wage
· 10-hour, 4-day work-week
· A full benefit package, including medical, dental, vision, life, accident, std/ltd benefits and more that is a low-cost option for employees.
· Earned Paid time off (PTO)
· Paid holidays and floating holidays
· 401K
· Safety reimbursement programs and more!
Job expectations include, but are not limited to;
Oversee PPAP process
Develop policies, processes or procedures to ensure APQP and PFEMA processes are implemented as designed; Interface with product engineers to provide input or recommend revisions on specifications.
Establish and communicate customer, regulatory and organizational objectives to assure product quality, contract compliance, and customer satisfaction
Proactively pursue quality improvements, and aggressively complete root cause analysis investigations resulting in effective correction actions of quality problems
Formulate QMS documentation system and oversee implementation of the QDS to assure compliance with customer and regulatory requirements and the standards set by PGI – Report deviations from quality standards timely and recommend corrective action to appropriate management
Coordinate personnel for audits, third party and internal audits
Collaborate with other members of Management to provide recommendations for process improvement(s)
Reduce non-conformities and non-value-added processes
Inspire continuous improvement through employee involvement, leadership, training, and enforcement of QMS policies and procedures
Assess supplier capabilities and monitor supplier quality to ensure desired levels of performance
Manage PTC activities
Communicate with suppliers to review quality concerns and issues
Determine validity of customer complaints via customer communication, blueprint interpretation and/or inspection of returned goods
Point of contact for all matters relating to quality of produced goods
Conduct training on quality assurance concepts and tools
Preferred Qualifications
Proficient with Quality tools: (Problem solving, i.e.: 8D, SPC, Statistical analysis, Quality systems and standards.
An equivalent combination of education, training and or experience that provides the preferred knowledge, skills and abilities to perform the essential functions of the job is required.
· CQM, CQE, OR CQR preferred in addition to the basic requirements;
Supervisory Responsibility:
Direct Reports; Quality Engineer, Supervisor, Multiple Inspectors
Travel and Additional Requirements
• This position requires 0%-5% travel.
• Qualified candidates, excluding current PGI employees, must be legally authorized on an unrestricted basis to be employed in the United States. Proform does not anticipate providing employment related work sponsorship for this position (e.g., H-1B status).
Physical Requirements and Working Conditions
Physical Requirements – Physical requirements include frequent standing and walking significant distances; occasional lifts/carries up to 50 pounds; Sitting and working at a computer station for intermittent periods; occasional pushing, pulling, climbing a ladder or off and on a forklift, reaching above shoulder level and fine finger movements.
Working Conditions – Working environment is primarily indoors in an office environment and occasionally outdoors or in a non-controlled climate that includes exposure to various elements including but not limited to; chemicals, dust, fumes, cold, heat, noise, vibrations and dampness.
Other - PPE of safety glasses, hearing protection in designated areas, safety shoes or boots, are required while working in the plant. COVID protection masks may be required. Must be capable of regular and reliable attendance.
Employees with disabilities must meet qualification standards that are job-related and consistent with business necessity and must be able to perform the "essential functions" of the position, with or without reasonable accommodation. Regular attendance is an essential function of this position.
Disclaimer: This summary of the job is not necessarily an exhaustive list of all responsibilities, tasks, requirements, efforts or working conditions experienced with the job. A full job description will be provided to the applicant upon an onsite interview.
NOW HIRING FORWARD YOUR RESUME TODAY!
Proform is an equal employment opportunity employer. All qualified applicants will receive consideration for employment without regard to race, color, religion, gender, national origin, disability status, protected veteran status or any other characteristic protected by law. Military and civilian service alumni are encouraged to apply.
Proform Group is an equal opportunity employer.