Quality Control/Food Safety Manager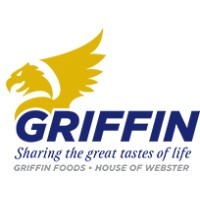 Griffin Foods
Quality Assurance · Full-time
Muskogee, OK, USA
Posted on Monday, April 24, 2023
JOB TITLE: Quality Control/Food Safety Manager
Reports to: Director of Technical Services and DOO of Facility
General Description:
The Quality Control Manager is responsible for the supervision and development of QC technicians. This position will ensure compliance with quality procedures and policies, product and customer specifications, and all Federal, State and local regulatory requirements pertaining to the manufacture of safe quality food products. The QC Manager provides technical support to the manufacturing plant. The QC Manager is responsible for developing and maintaining the quality systems within the facility. This includes work instruction development, training, formula oversite and evaluation, audits, project support, new product development and employee development. This position is responsible for driving continual improvement in quality systems, food safety and sanitation as measured by internal and external audits.
Essential Functions:
Responsible for the development, implementation and maintenance of quality and SQF food safety policies and procedures plant wide.

Fulfills all QC/FS document requests by customers and co-manufacturers.

Responsible for managing acidified foods submissions to process authority, fillings with FDA and the review process of all production records by personnel that have successfully completed Better Process Control School.

Maintains registrations and permits with FDA, USDA, state health department and business license.

Manages regulatory, organic, and 3rd party food safety audits and corrective actions.

Manages the Quality Supplier, Sanitation and Pest Control Program and provides recommendations for improvements.

Lead investigations of all Food Safety and Quality issues and opportunities including customer complaints, holds, and supplier defects.

Manages 4 direct reports: 2 QC Technicians, and 1 Sanitarian and 1 inventory Control.
Requirements:
Education & Experience:
Undergraduate degree in Food Science, Quality or related discipline plus 3 years of experience in quality in a manufacturing environment, preferably in the food and beverage industry.

Knowledge of quality systems (HACCP, GMPs, SQF) – Certification preferred.
Position-specific Skills:
Proficient in Microsoft Office Suite of products and experience with MRP software.

Ability to analyze data and create and review processes.

Excellent communication skills.

A willingness to assist other departments to develop solutions and metrics.

Must be organized, detail oriented and adaptable to change.
Work Environment:
Physical - Continuously standing or walking. Regular requirements to lift/handle/carry material or equipment of moderate weight.

Visual/Sensory - This position requires the regular need to give moderate attention with one or two senses at a time.

Work environment - Work and environment are very repetitive.

Mental Stress - There is pronounced pressure from deadlines, production quotas, accuracy or similar demands.
Griffin Foods is an Equal Opportunity Employer. All qualified applicants will be considered without regard to race, national origin, color, religion, age, genetics, sex, sexual orientation, gender identity, disability or veteran status.
Griffin Foods is an equal opportunity employer.