Inventory Control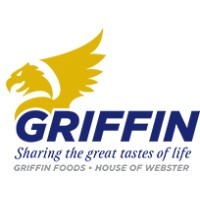 Griffin Foods
Quality Assurance · Full-time
Muskogee, OK, USA
13 USD per hour
Posted on Monday, April 17, 2023
General Description:
To maintain a sufficient supply of materials in inventory while maintaining accurate inventory levels in both receiving and shipping.
Will be required to perform other duties as requested, directed or assigned.
Guidance from Quality Control/Operations Manager is readily available.
Duties and responsibilities:
Collect and enter data for inventory and cycle count adjustments, into computer database.

Receive and enter raw materials into computer database.

Receive and enter finished goods into computer database.

Prepare monthly reports for cycle count and pick-lists count for monthly highlights.

Coordinate with data processing to enter bin numbers and product contained in the bins to the computer.

Organize the warehouses so ingredients are continuously stored in the same area.

Ensure supplies are rotated by first in/first out.

Audit received goods versus goods actually received.

Develop a bin system for finished product.

Check production and maintain supplies against the 1st draft of production schedules.

Troubleshoot quantity discrepancies with manufacturing and warehouse personnel.

Record and monitor all items with shelf-life daily and notify appropriate personnel when material has expired.

Communication of inventory information to appropriate members of management.

Prepare and participate in yearly physical inventory.
Qualifications:
Must be computer literate.

Must be detail oriented and pay close attention to accuracy.

Able to analyze information gathered in order to identify potential problems or discrepancies.

Must become proficient with Made2Manage program.

Ability to operate forklift.
Supervisory Responsibilities:
Use of warehouse/production personnel to move/store inventory in appropriate locations.

Oversee the placement of materials.
Job Conditions/Complexity:
Occasional exposure to heat, cold, fumes, noises and dust. Must wear applicable protective safety equipment. Usual office conditions.
Works on assignments that are semi-routine in nature where judgment and initiative are required in resolving problems and making recommendations.
Machines and Equipment Used:
Forklift
General office equipment including; computer and integrated software packages, telephone.
Qualifications:
Requires basic reading, writing and good mathematical skills. Normally requires high school education or equivalent. Knowledge of cycle counting practices. Requires complete knowledge of warehouse practices, company policies, documentation and safety regulations. Requires strong leadership, problem solving, interpersonal, oral and written communication skills.
Requires ability to plan, organize and coordinate with managers.
Requires physical ability to lift and carry items weighing up to 100 lbs. for 5% of the work time. Physical ability to perform repetitive movements and upper extremities, to stand, walk, bend and stoop.
The above is intended to describe the general content of and requirements for this job. It is not to be construed as an exhaustive statement of requirements, duties, or responsibilities.
Griffin Foods is an equal opportunity employer.