Surveillance Officer I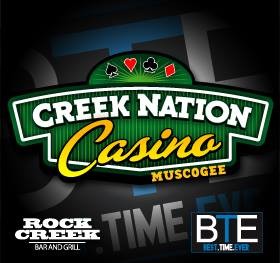 Creek Nation Casino
Muskogee, OK, USA
Posted on Thursday, June 29, 2023
Title Description
SUMMARY
Under the direction of the Surveillance Supervisor, the Surveillance Officer is responsible for observing activities at the Muscogee (Creek) Nation gaming facilities for compliance with Federal, State, and Tribal laws and ordinances. The Surveillance Officer, through observation, is to protect the integrity of the facility, all money, and all assets of the Tribe.
ESSENTIAL DUTIES AND RESPONSIBILITES
1. Operates a closed circuit surveillance system within the gaming facility.
2. Observe patrons and employees participating in gaming activities to detect infractions of house and policy rules and regulations.
3. Observe patrons to detect various types of scams, fraud, and other violators as designated by the immediate supervisor.
4. Record irregularities through detailed written reports.
5. Will ensure that all Muscogee (Creek) Nation gaming facilities are following the Nation's gaming ordinances.
6. Prepare daily activity report logs, incident reports and daily interdepartmental surveillance reports.
7. Safeguard all confidential information and maintain departmental confidentiality.
8. Report any personal circumstances that may pose conflict of interest or hamper credibility to the Office of Public Gaming.
9. Will assist Lighthorse Security Officers within the facility by radio and/or phone.
10. Perform additional duties as assigned.
Position Requirements
QUALIFICATIONS
To perform this job successfully, an individual must be able to perform each essential duty satisfactorily. The requirements listed below are representative of the knowledge, and/or ability required.
EDUCATION
High School Diploma or GED
Associate's Degree in Criminal Justice or Law Enforcement preferred
EXPERIENCE
Minimum Requirements - (2) years experience surveillance and/or gaming experience. Two (2) years experience and knowledge with surveillance reports and equipment, NIGC, internal controls, and IGRA, or a combination of education and experience.
Preferred Requirements - Three (3) years experience in surveillance and/or gaming, report writing, surveillance and/or gaming equipment, and knowledge of NIGC, internal controls, and IGRA. One (1) year experience in a supervisory capacity. Class II or III Casino experience preferred
Gaming License Must obtain and maintain a Gaming License. Full-Time/Part-Time Full-Time Number of Openings 1 Req Number OPE-18-00009
This position is currently accepting applications.