Production Support Engineer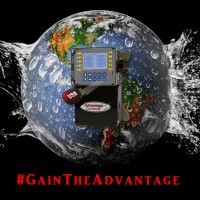 Advantage Controls
Other Engineering, Product · Full-time
Muskogee, OK, USA
45,000 – 60,000 USD per year
Posted on Monday, April 24, 2023
Advantage Controls is currently seeking a Production Support Engineer. The annual salary for this position ranges from $45K-$60K based on education and previous work experience. Company benefits include employer-sponsored health insurance, 401K with match, monthly production bonus and paid time off. This position requires a self-starter with electronic circuitry troubleshooting experience, problem solving, and communication skills. Responsibilities and duties for this position include:
Troubleshoot Issues
When technical issues with the product arise, act quickly to analyze the available data, find the root cause of the problem, and provide corrective action. This position also includes assisting engineering in new product development when needed.
Assist Users
This role involves interacting with product users, external customers and employees. These interactions may including in-person meetings, phone calls, and emails. In each of these cases, it's vital to address concerns promptly and maintain a helpful attitude.
Prepare Technical Documentation
Production support engineers prepare extensive documentation when logging product issues as they must note all details, including their observations, diagnoses, and action steps. Other tasks include preparing release notes for upgrades and developing troubleshooting guides.
Suggest Improvements
Because production support engineers deal with product issues firsthand, they can readily suggest overall product improvements. Ideally, they should also proactively evaluate engineering processes and provide recommendations to increase efficiency.
About Advantage Controls
Advantage Controls is a three-time winner of the Oklahoma's Top Workplaces award and was also voted Muskogee's Best Place to Work in a reader's choice poll. They are an industry-leading manufacturer of water treatment controls and chemical metering pumps to the industrial water treatment and oil & gas markets. Their equipment can be found at installations across the U.S. and in over 60 countries around the world. Additional information can be found at the company's web site, www.advantagecontrols.com
Job Type: Full-time
Pay: $45,000.00 - $60,000.00 per year
Benefits:
401(k)
401(k) matching
Dental insurance
Health insurance
Life insurance
Paid time off
Referral program
Vision insurance
Bonus
Schedule: 8 hour shift
Advantage Controls is an equal opportunity employer.