Environmental Control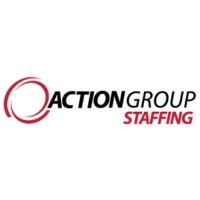 Action Staffing Group
Full-time
Muskogee, OK, USA
10 USD per hour
Posted on Wednesday, May 10, 2023
Job Summary
Action Group Staffing-Muskogee is actively searching for individuals interested in an environmental control position. Responsible for mowing, weed eating, and trimming specific areas within Muskogee. Cleaning lots, ditches, creeks, and dumpsites.
Primary Responsibilities:
· Operating mower, weed eater, and blower to clean up areas in Muskogee
· Drive small trucks or pick-up trucks to sites that need to be cleaned
Requirements:
· Must have a high school diploma or equivalent
· Valid Oklahoma Driver's license
· Must be able to pass a 10-panel drug screening
· Must be able to lift 50 lbs. or more.
Action Staffing Group is an equal opportunity employer.