Garbage Collector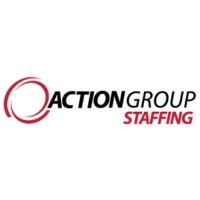 Action Staffing Group
Full-time
Muskogee, OK, USA
10 USD per hour
Posted on Wednesday, May 10, 2023
Job Summary
Action Group Staffing-Muskogee is actively searching for individuals interested in working a garbage collector position. Responsible for collecting garbage, debris, and recyclables from homes, streets, and businesses.
Primary Responsibilities:
· Pick up debris and refuse from homes and businesses
· Manually move material from one place to another
· Pack or wrap material by hand
· Go back and retrieve cans that were missed.
· Replace trash cans curbside
· Transport trash to the dump, landfill, or recycling center
· Lift cans by hand and empty them into the truck, or operate a crane to lift cans
· Drive garbage trucks along a scheduled route.
· Operate automated or semi-automated hoisting devices.
Requirements:
· Must have a high school diploma or equivalent
· Valid Oklahoma driver's license.
· Must be able to pass a 10-panel drug screening
· Must be able to lift 50 lbs or more.
Action Staffing Group is an equal opportunity employer.