Applications Developer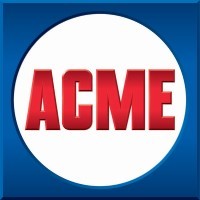 ACME Engineering & Manufacturing
Software Engineering · Full-time
Muskogee, OK, USA
Posted on Tuesday, January 24, 2023
Acme Engineering & Manufacturing Corporation has an immediate need for a VB Asp. Net Developer. Individual should be talented, creative and intelligent, and be able to design/develop applications utilizing VB.NET, ASP.NET, AJAX, Java Script, CSS and MS SQL. Assignment includes developing modular code using object oriented programming techniques. The ideal Application Developer will work in designing, optimizing, and assuring that Acme's web site's will be the site of choice for the products and services being marketed, and have knowledge of the following tools ASP.NET, VB.NET, IIS, and MS SQL.; Telerik Controls, and SSRS, SSIS are beneficial.
SEO Proficiency and Website graphic design are a plus. Excellent analytical, communication, organizational and problem-solving skills coupled with a strong work ethic.
Acme manufactures a tremendous variety of ventilation products and ventilation systems for industrial, commercial, agricultural, and horticultural markets. These products are sold all over the world, using an existing Ecommerce Web Site, which also provides technical support and design information.
ACME Engineering & Manufacturing is an equal opportunity employer.
See more open positions at ACME Engineering & Manufacturing